CourseCo's Retrospective: 2021
Hello CourseCo Fam,
We developed some amazing new features and improved many of existing features in 2021. Let's take a look at them.
If any of the feature interests you which you are not using currently, please feel free to get in touch with your CRM Lead for a demo on the feature.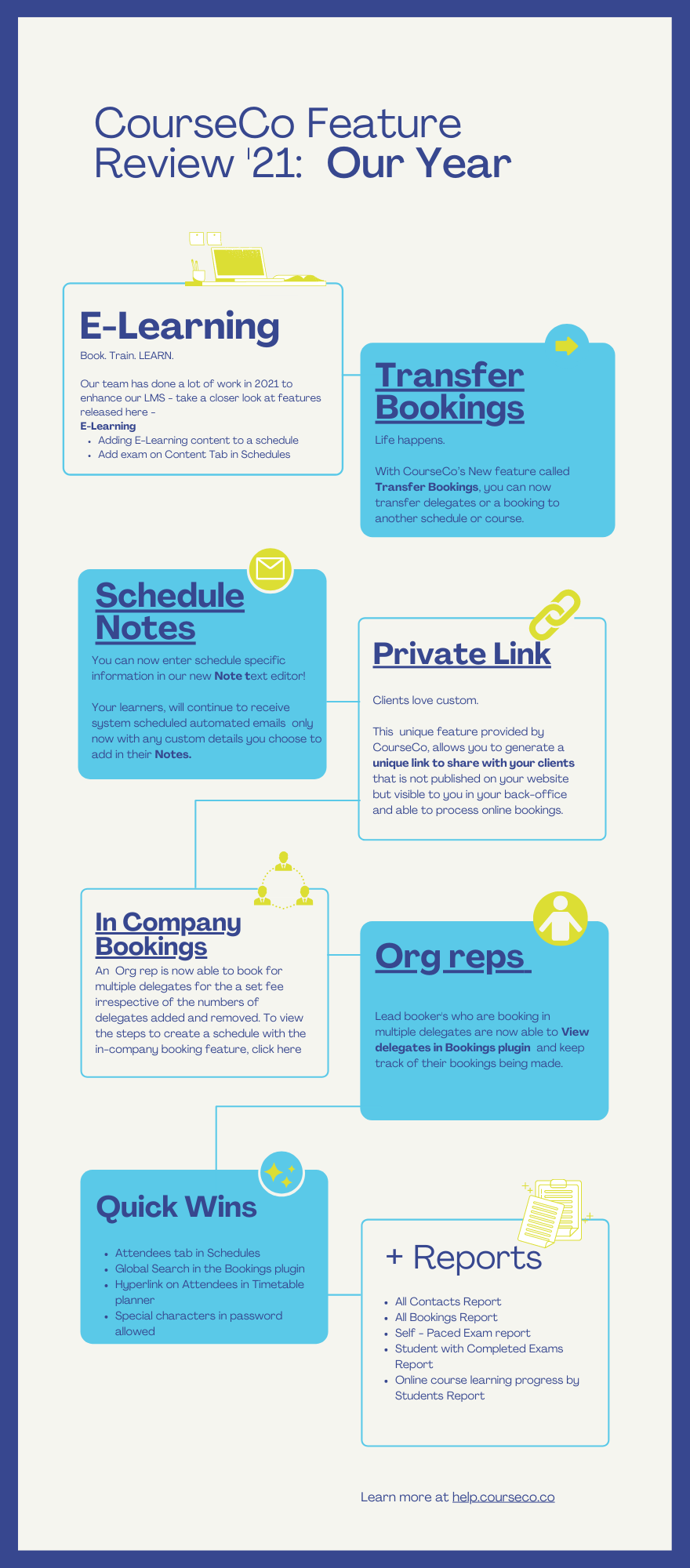 Quick Links: