We welcome you to use CourseCo and reduce your admin to win the world at a quicker pace.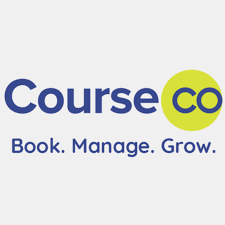 CourseCo offers you many solutions in one platform.
Let's quickly take a look on all the amazing and useful features available to you here at CourseCo.
Please note that these features are available to you based on your package i.e. Starter, Plus or Prime and your Customisation
Features:
In this table you will find the title of the feature offered, the description of the feature and a link to access the help guide on the feature.
If you find any difficulty accessing the help guides, please contact our support team on support@courseco.co and we will be happy to assist you!
| Feature Title | Feature Description | Feature Help Guide |
| --- | --- | --- |
| Home Dashboard | provides an overview of learners' attendance in real-time, your website traffic, your system | https://help.courseco.co/kb/Advance-Admin-Dashboard.2547843102.html |
| Automations | allows you to manage your automations, and execute automations | Your CourseCo support team will set up Automations for you as agreed |
| Bookings | allows you to manage your course bookings | |
| Contacts | allows you to manage your contacts, invite contacts, and bulk import contacts. | |
| Courses | allows you to manage your courses, schedules, timetables, categories, locations, providers | |
| Messaging | allows you to send, receive, and schedule messages and view all messages | |
| Website features | Allows you to create page, news, testimonials for your website | https://help.courseco.co/kb/Your-Website-Features.2223440111.html |
| Reports | Allows you to generate reports around various things like attendance, waitlist, revenue generated | |
| Surveys | Allows you to create feedback forms and receive feedback from your contacts | |
| Questionnaire | Allows you to create questionnaires for your contacts so that your students can attempt self-paced exams | |
| Timetable | Allows you to see your timetable for the month filtered by bookings, status and more filters | https://help.courseco.co/kb/Timetable-Planner.2235334657.html |
| ToDos | Allows you to create assignments, todo tasks and final exams for students | |