Sending a Quick Adhoc Email
Admin can send quick SMS, emails, and alerts to contacts. This section explains the steps to send a quick email. You can follow the same procedure to send SMS and alerts as well.
Quick/Bulk SMS messaging - please contact your CRM to review these options
1. Log in as an Admin
2. Navigate to the Header and select the Tray Icon.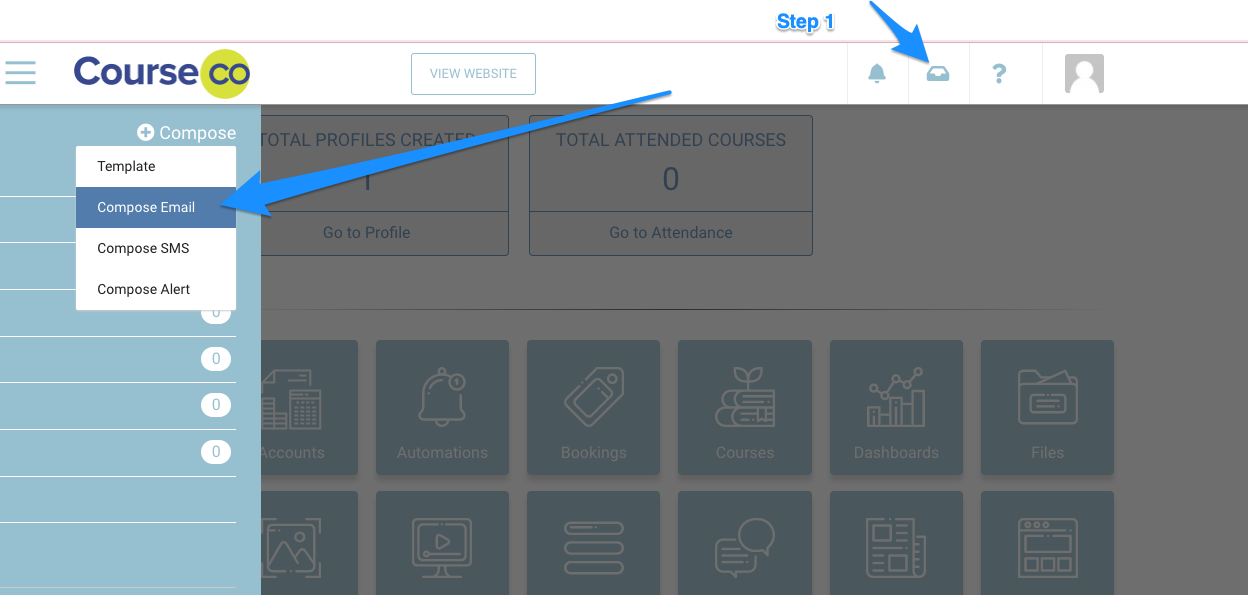 3. Click the Compose icon (on the left) and then select Compose Email from the dropdown.
The Compose Email dialog will be displayed.
The email address of the sender will be auto-populated.
4. Enter the email address of the recipient in the To field.
5. Select a template for your email from the Template dropdown list.
6. Enter a subject for the email in the Subject field.
7. Enter the email body and click Send.
The message will be sent to the recipient.
If sending multiple emails, you can leave window and it will continue to slowly send the emails