This article explains how to update your PAGES with Meta Data for your website so that your site is "Search Engine Friendly". Please follow the steps to add SEO to your website pages as given below:
Click on the plugin Pages on the left menu

You will be redirected to the page list of the website

Select the page where you want to improve SEO Meta Data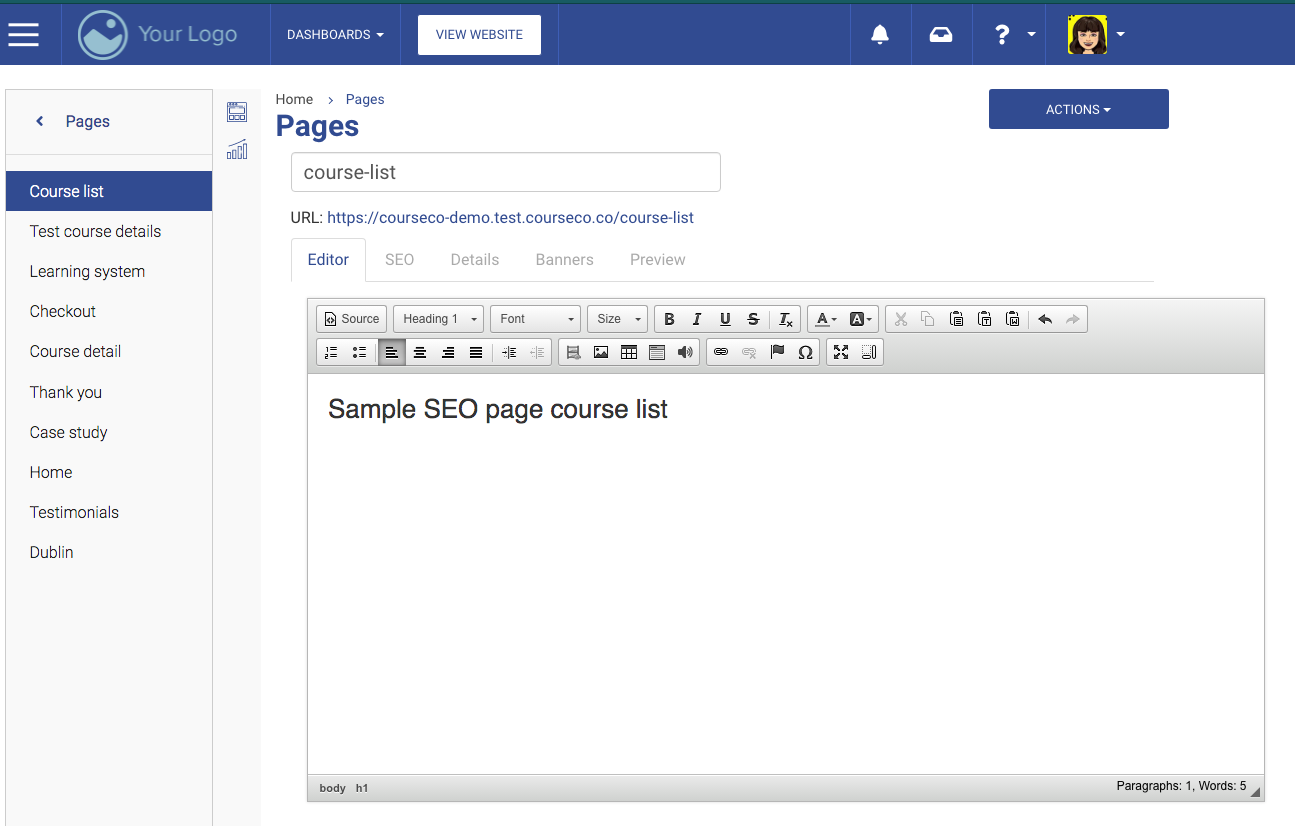 Click on the SEO tab

In the Page Title input a "Search Engine Friendly" page title

In the Keywords input, add any keywords you wish to use for the page

In the Meta description, enter your page description to enhance your Search engine optimisation

In the X-Robot Tags input - select any of the drop-downs in this menu to manage your Search Engine indexing for the selected Page.

Note - No Index / No follow are toggles that enable you to stop the page being index and found by search engines.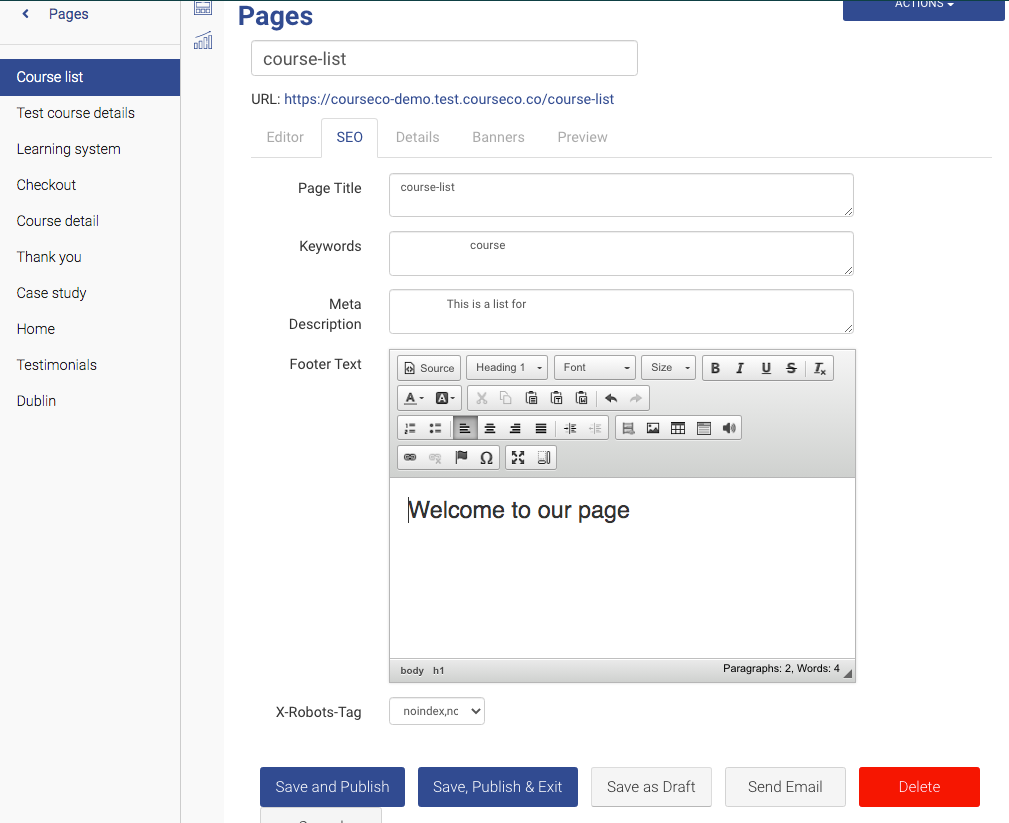 Seek advice from an SEO expert to enhance your site rankings