Publish Course - with no upcoming schedules / By Request Price
CourseCo provides you with the feature to publish and show a course on the website which has no schedules linked. This means that you can advertise the course before hand to track the demand of the course and plan the schedules for the course accordingly.
To publish a course with no schedules on your website follow the steps given below:
Login as Admin

Go to the Courses Plugin on the left menu

In the courses list page, click Add course

Add general course information - see here for full details on how to add a course
To turn on Display course when there are no upcoming schedules yet,
Turn ON the toggle for Display Course with No schedule button

You can add the price in the Price. From input this will say 'From €1000' when there is no schedule with price advertised
Adding a price for the course is an optional step. You may skip the Price input .
IF you skip this step, By Request will show instead!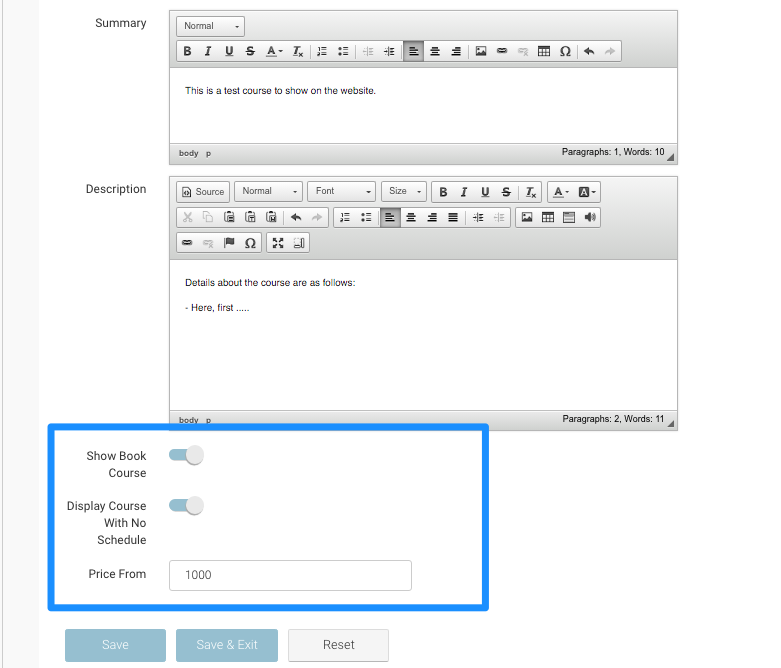 Outcomes
The Course will be saved in the back-office

The Course will show on the website

The Customers can see all the information about the course

The Customers can click on 'Enquire Now' button and Contact the admin

See the image below for reference