E-learning: Student portal's view
Students can access the E-learning content uploaded by the admin for a schedule on their course. To access the content please follow the steps below.
Go to the website

Log In with your student credentials

Click on Courses > My course

Navigate to your course

Click on Actions and Click on Start from the dropdow

You will be redirected to the course content page

You will see a list of sections and the content that you have to study or cover for the course

You can click on the Previous button to back to the last section

You can click on the Next button to go to the next section

You can click on the Skip button to skip the section and move on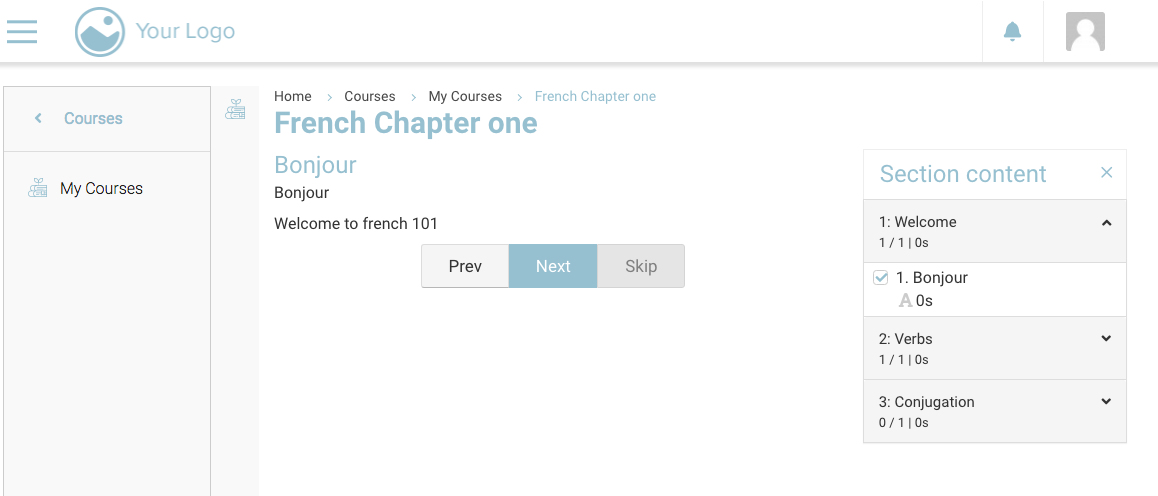 Outcome:
You can see the access open and access closed column for the schedule. These columns define the date range for which you can access the content. The access closed column indicates that once that date is passed the student can no longer access their content.

You can also see the progress column on the courses page to see the number of sections you have completed.

You can skip through the content and click on next and previous button to jump on the sections as you go.
The access duration for the course content, the timer on each section and the permission to skip is set by the admin.