Checkout using Sales Quote
Your website users can create a website booking using Sales Quote as a method of payment on Checkout.
Navigate to the website and log in as a User.
Find the course for which you want to enrol.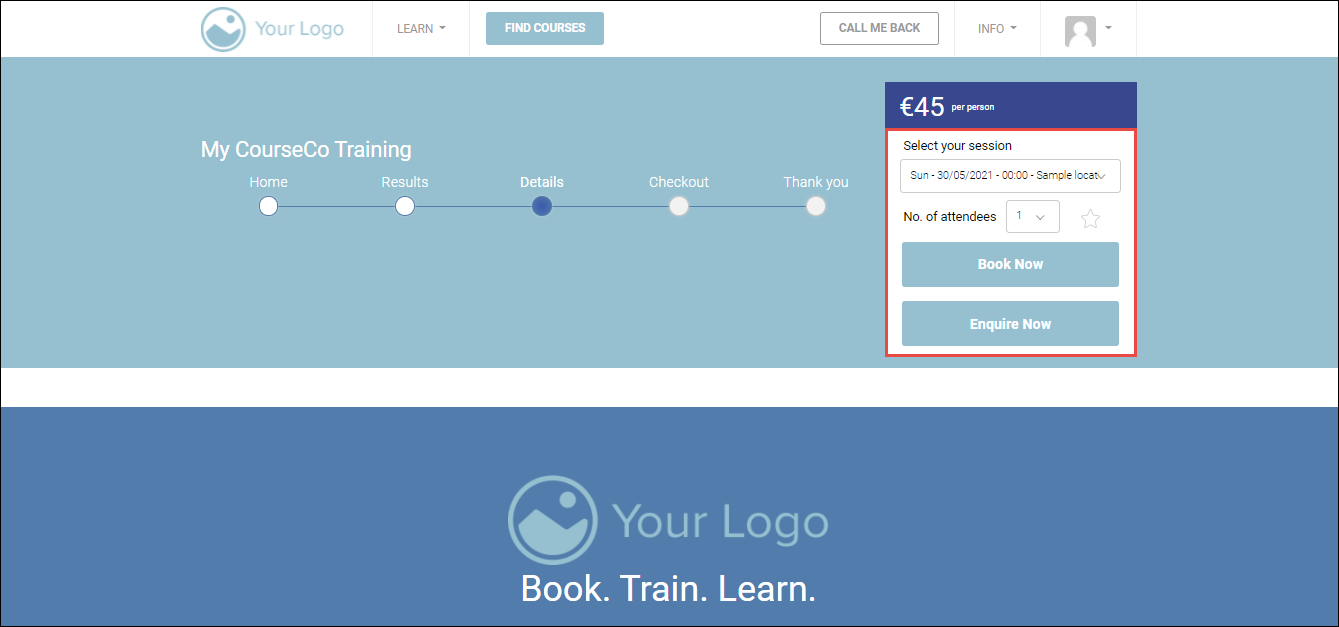 Select your session and No of attendees from the respective dropdown lists.

Click Book Now.
YOUR CART page will be displayed.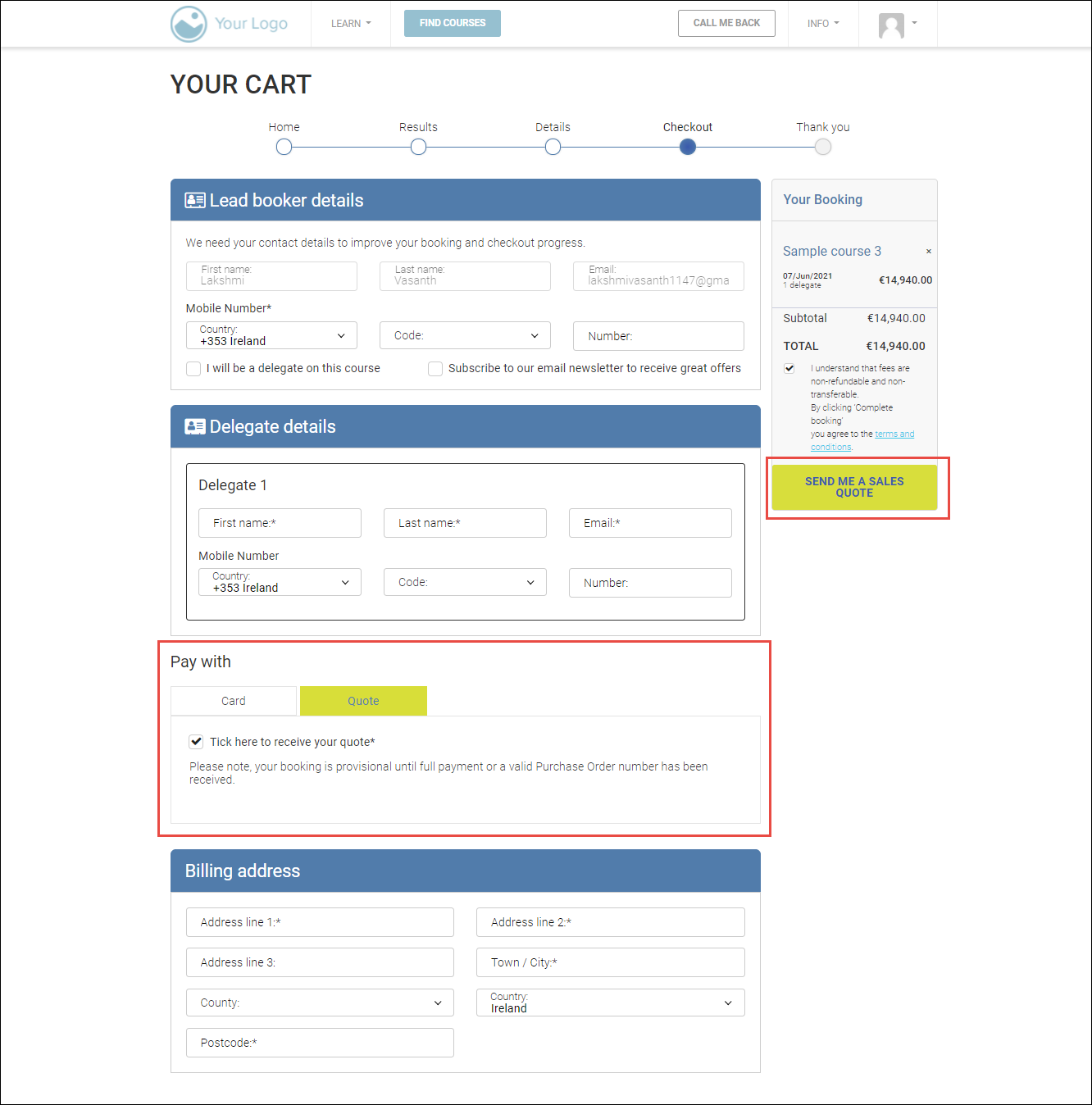 In the Delegate details section, enter the first name, last name, email, and mobile number in the appropriate fields.

In the Pay with section, click the Quote tab and check the Tick here to receive your quote* option.

In the Billing address section, enter the billing address details.

In the Booking section on the right side, click SEND ME A SALES QUOTE.
Outcomes:
The sales quote will be created.

You will receive the sales quote to your registered email address.

The delegates will be added to your contacts.

The Org Rep will be updated with the sales quote booking in their portal.

Email invites will be sent to the delegates.