Students can go through their Scorm learning material using CourseCo's LMS to complete their training. In this guide, you will see how you can view the Scorm content added by the admin as a student.
Note: Students can only view the content when admin has given the access range for the content
Please read the steps given below carefully to access Scorm Content as a student.
Log in as a student

Go to 'My Account' in the top right corner of your homepage screen

In the left menu, click on 'My Courses'
You will we presented with a list of courses you are booked on as shown below in the image.
In 'Actions' dropdown, select 'Start'

You will be redirected to the first slide in the content as created by the admin

Click 'Next' to go to the next slide

To view your Scorm content on Fullscreen, click 'Fullscreen' as shown in the image below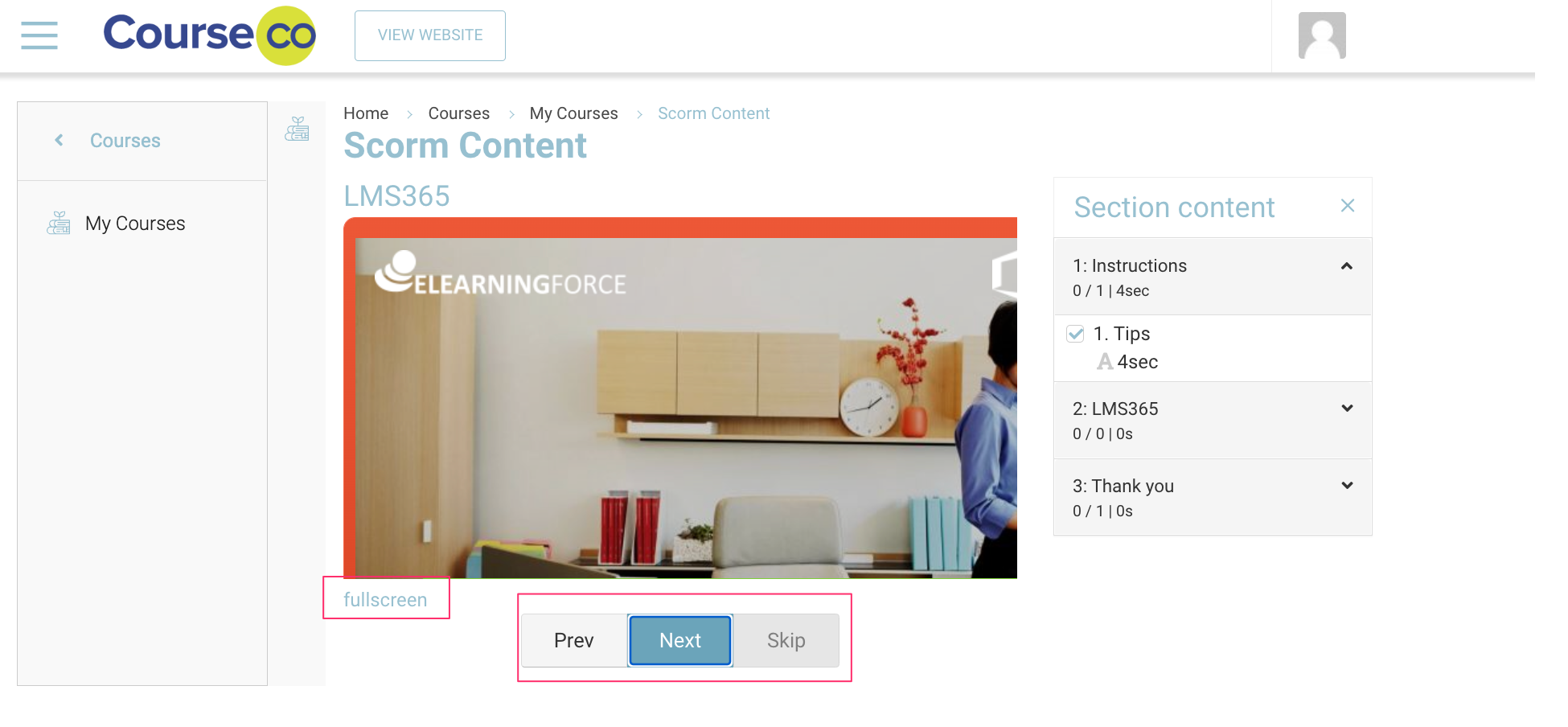 Click 'Complete' once you have finished your content