Uploading Images & documents (Media)
Website Media include graphics, videos, images, textual content, etc. You can easily upload or delete media from your website.
Uploading Website Media - including Images, Pdfs & Audio
Media is used in multiple areas in the CourseCo platform. Eg Website, E-Learning, Exam media. In each case, it uses the one Media folder location to upload these files.
1. Navigate to Media.
The Media page will be displayed.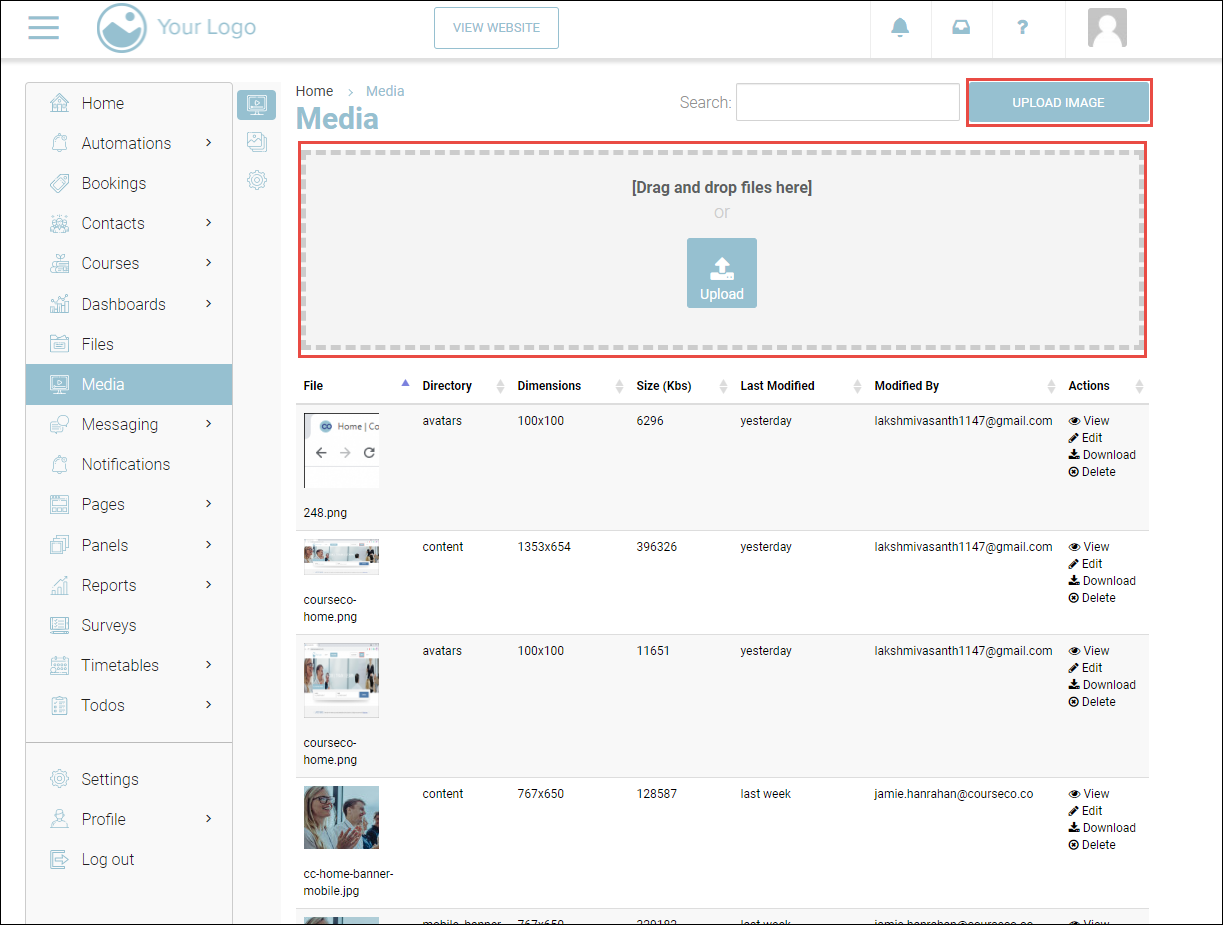 2. Click Upload Image and upload images,
Or Drag and Drop Files,
Or Upload them.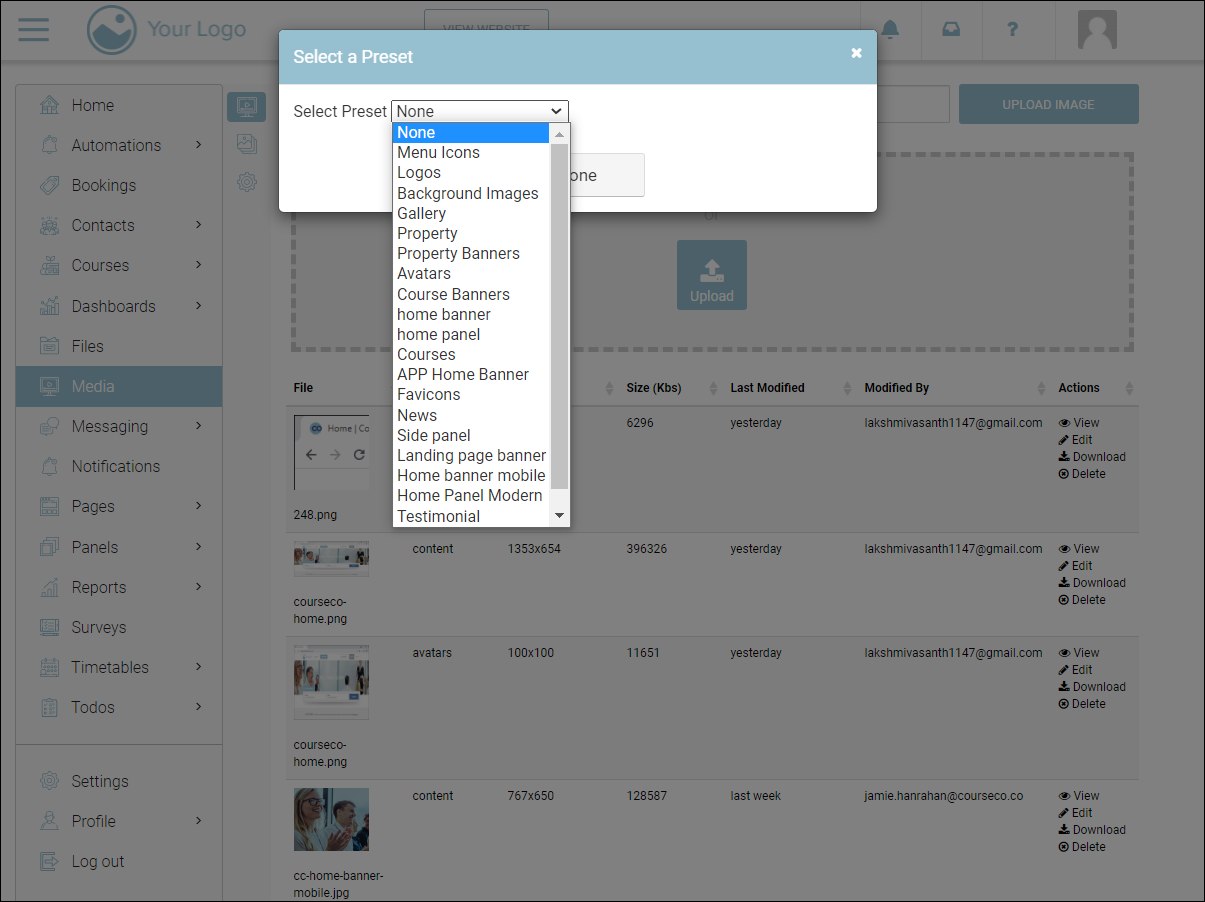 3. Select a Preset which will define the scale of your file saved.
Some of the presets are explained below for your reference-:
None - uploads with original size (you can upload mp3, mp4 & PDF files with preset none)

Home Banner - banner used on home page - *1920 x300

Home Mobile Banner - banner used on mobile banners - *767 x650

Home Panel - smaller panel on the home page - *640x350

Testimonial - testimonial images with testimonial preset *155 x155

News - this will display as news articles images *1200 x800
*Image presets is the sizing for template websites only. Custom websites may vary in dimensions.
4. Click Done and the preset will be saved.
Once you have saved your preset correctly, your image will be in the dropdown in the corresponding plugins.
For example, suppose you upload an image in the Home Banner preset. This image will be displayed while selecting the banner image that you wish to show to the customers.
Deleting Website Media
Deleting website media removes them from your website permanently.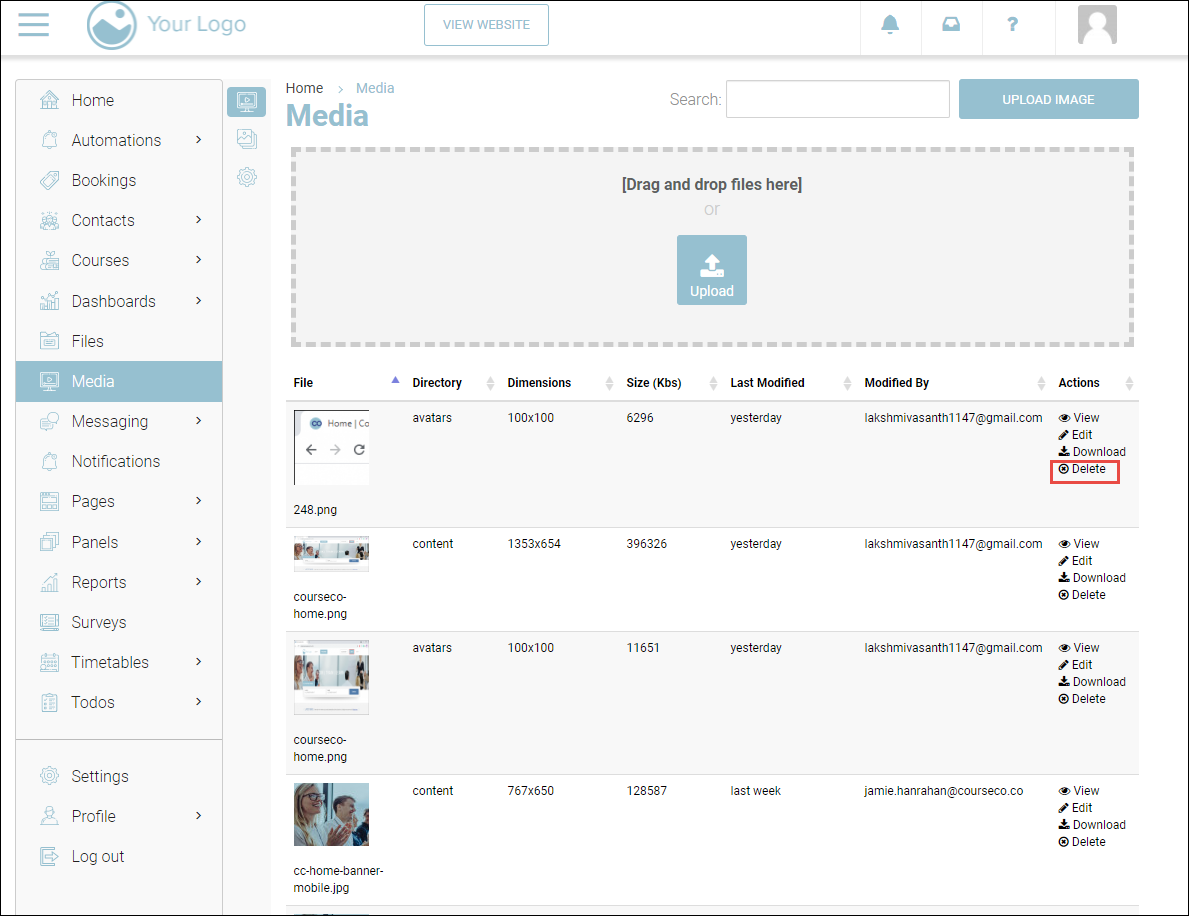 1. Click Delete under the Actions column of the media file that you wish to remove.

2. Confirm Delete.
The media file will be removed.