Signing up as an Organisation
To sign up as an organisation, follow the steps given below:
Navigate to the website. The Home page will be displayed.
Click LOG IN. The login page will be displayed.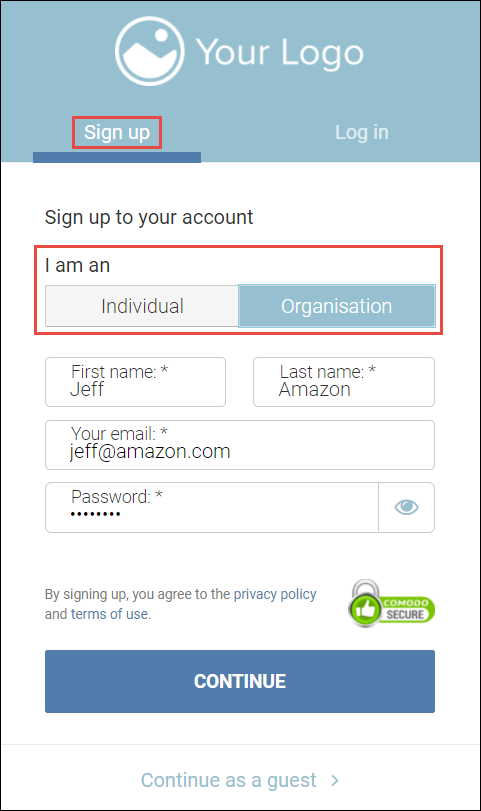 Click the Sign up tab and select Organization.

Enter your first name, last name, email address, and password in the respective fields and click CONTINUE.
The form for entering your organization's details will be displayed.
Please note that we only support organisation name that include:
Characters A to Z

Numerics 0 to 9

Special characters: & . ! % $ £ € @
Any other character not listed above is not supported on CourseCo when signing up as an organisation.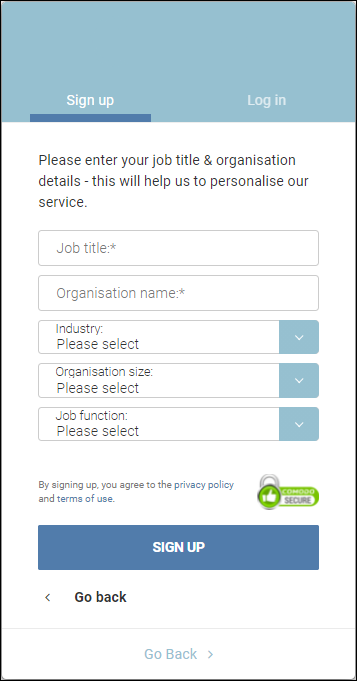 Enter your job title and the name of your organization in the respective fields.

Select the industry, size of your organisation, and job function from the respective dropdown lists.

Click SIGN UP.
Outcomes:
You will be signed up on the website as an Organization.

An email with a verification link will be sent to your registered email address. Click on the link to verify your email address and you will automatically be redirected to the website.