Sending an Adhoc email/SMS to a contact
Admin can search and view contacts and send messages to them.
1. Log in as an Admin.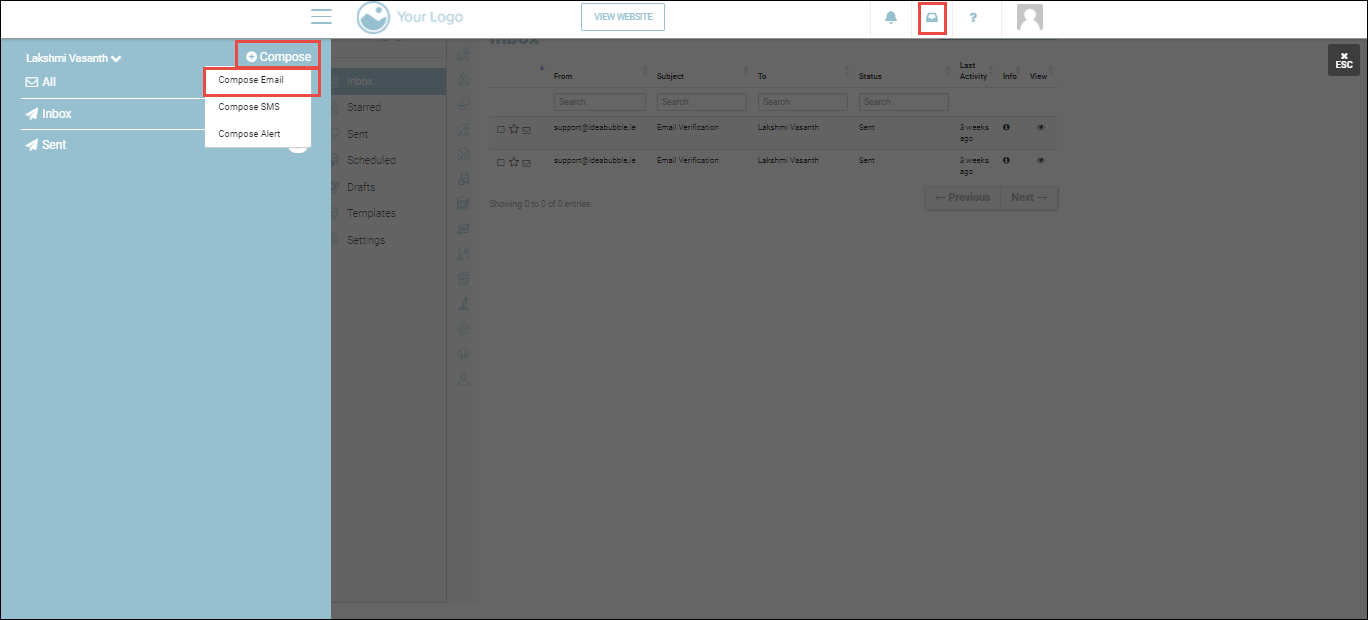 2. Click the Compose icon and then select Compose Email from the dropdown.
The Compose Email dialog will be displayed.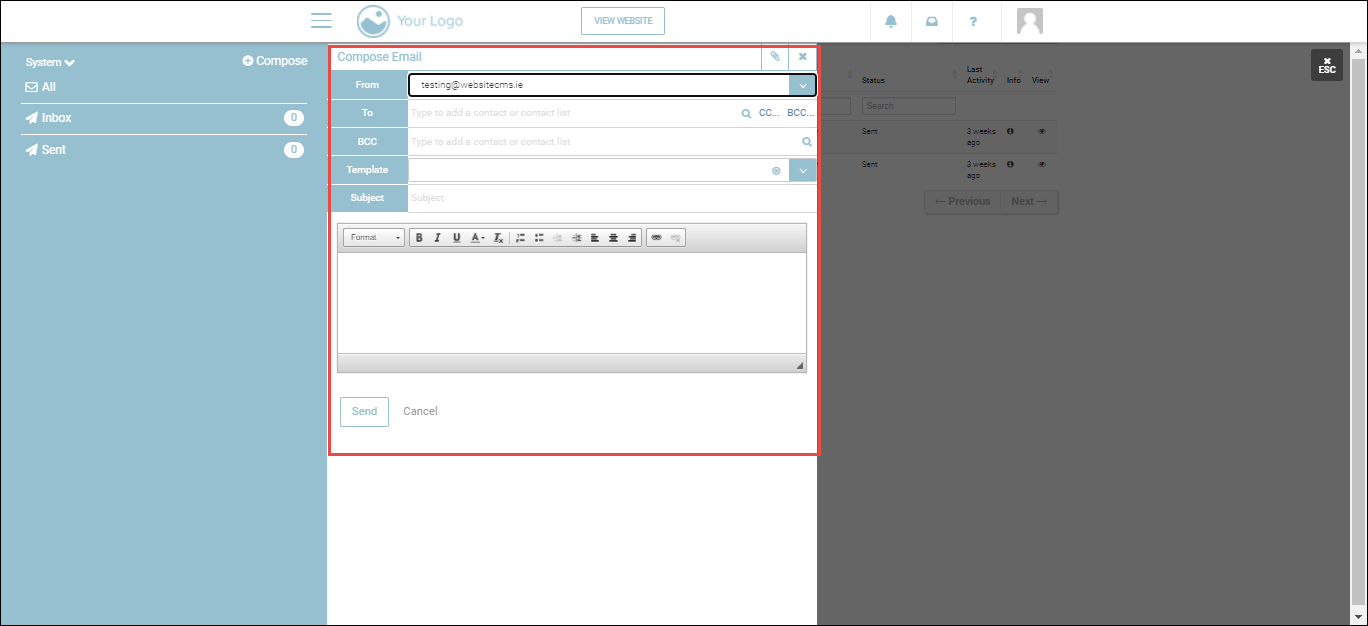 3. Click the Lookup icon in the To field.
The Find a Contact dialog will be displayed.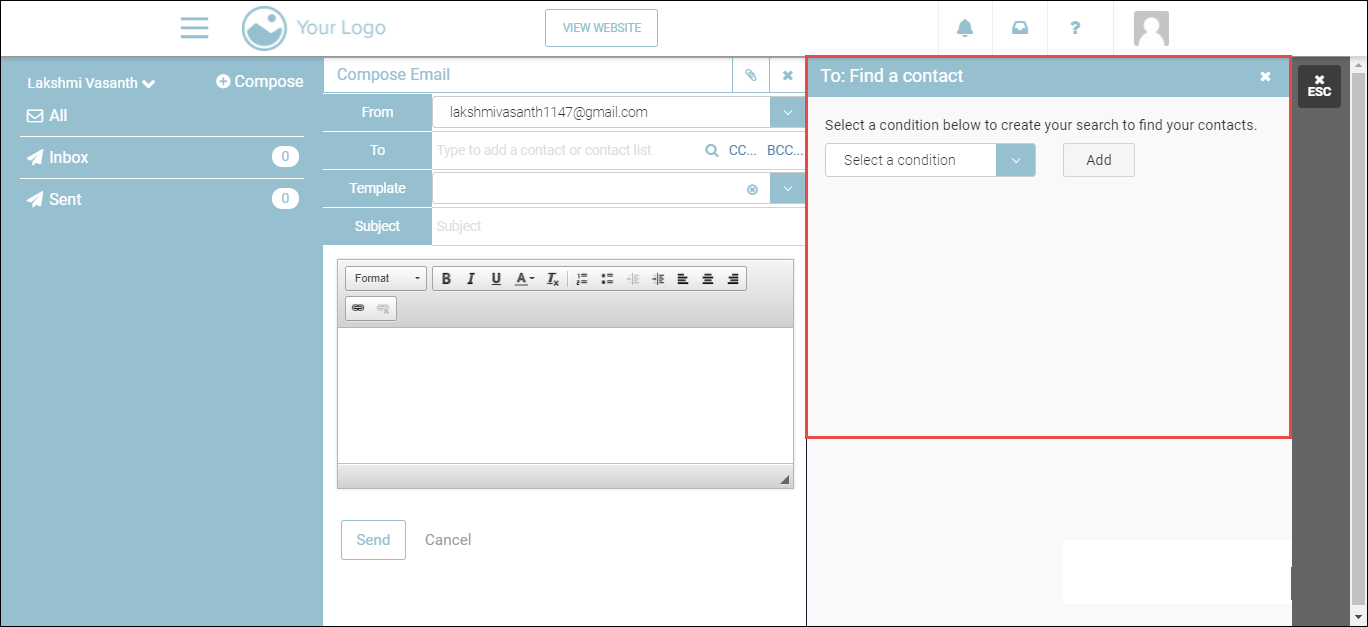 4. Select the condition from the dropdown list based on which you want to find contacts.
The Find Contacts option will be displayed.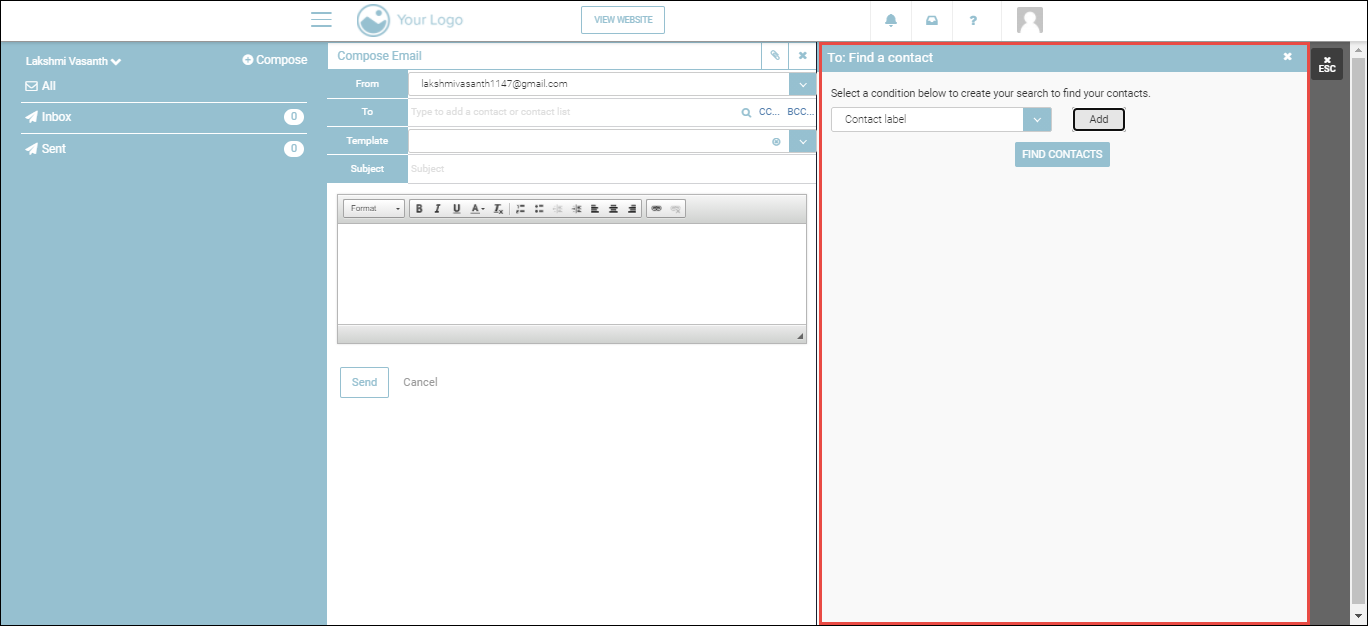 5. Click FIND CONTACTS.
All the contacts matching the selected condition will be displayed.
Filters in Quick Messaging:
There are many filters you can use in quick messaging feature to search the contacts you want to send an email or sms. Let us see how those filter features work below:
Please note that these features only show contacts for an upcoming and In-progress bookings.
The filter will not bring up results for 'Completed' Schedules and Bookings
Contact Type:
This filter helps to you in search contacts based on their role type. For example, I am an admin who wants to send an email to all the trainers on my platform that the their next schedule will be held offline.
To do that, I can simply click Contact Type = Trainers and all the trainers in my platform will appear. I can select all trainers to send the email that I want. See the visual below: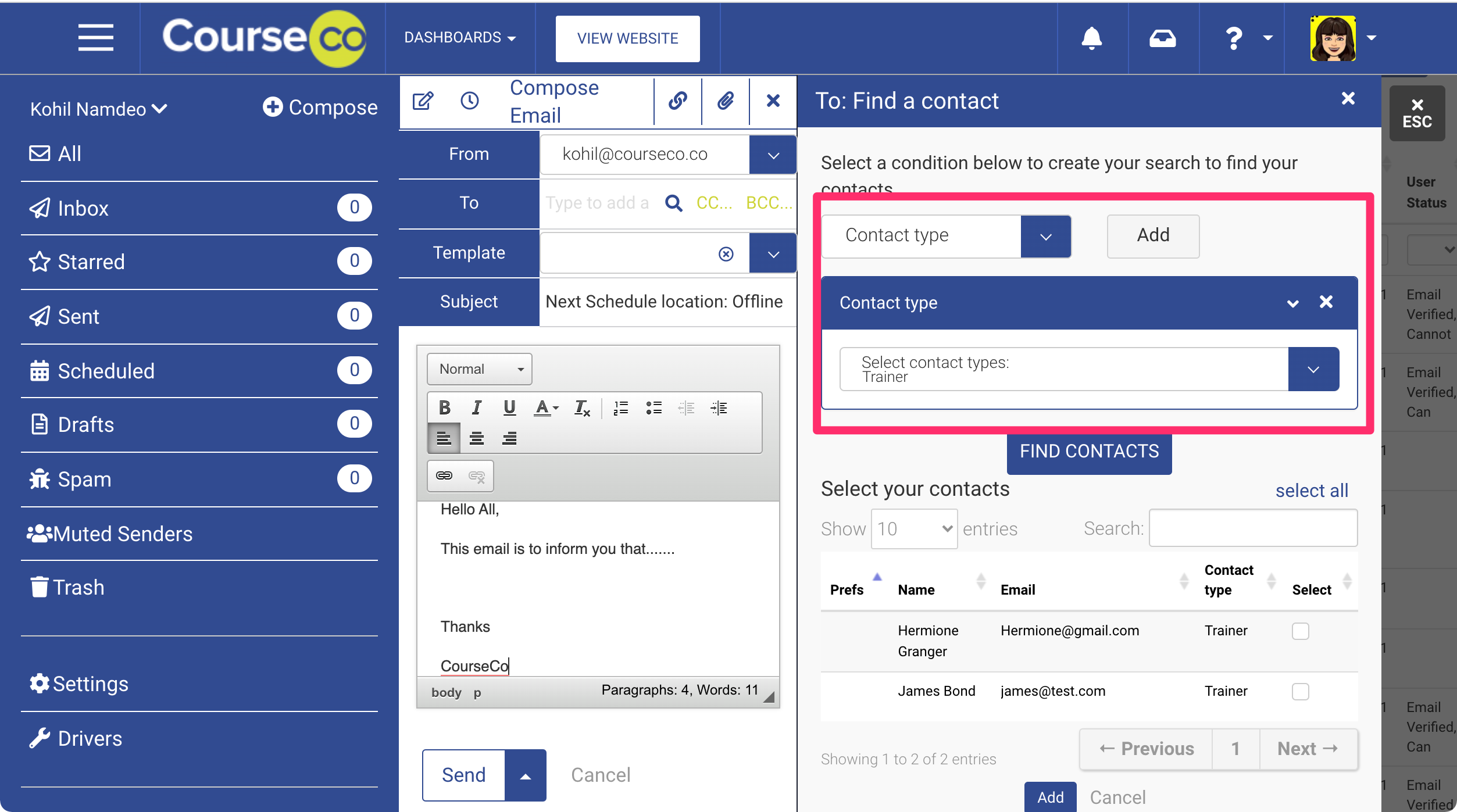 Courses:
This filter helps you filter contacts based on the schedules and attendees of the schedule when you want to send them a quick email or sms. For example, As an admin, I want to send an email to attendees of schedule id 207 to bring their notes from earlier section.
To do that, I will simply click on Course and select Location, Category and Schedule from the dropdown and click on Find contacts to see all our attendees. See the visuals below: