Sending Messages in Bulk - to attendees, trainers, by contact label, by Contact type...
Admin can send the messages in bulk to trainers and students following the simple steps.
Send email in bulk to delegates on a schedule
1. Log in as an Admin.
2. Navigate to the header menu and select the Tray Icon
3. Click the Compose icon and then select Compose Email from the dropdown.
The Compose Email section will be displayed.

4. Using the BCC option, select the Magnifying glass symbol
The email address of the sender will be auto-populated.
5. Click BCC in the To field.
The BCC field will be displayed.
6. Click the Lookup icon in the BCC field.
The Find a Contact dialog will be displayed.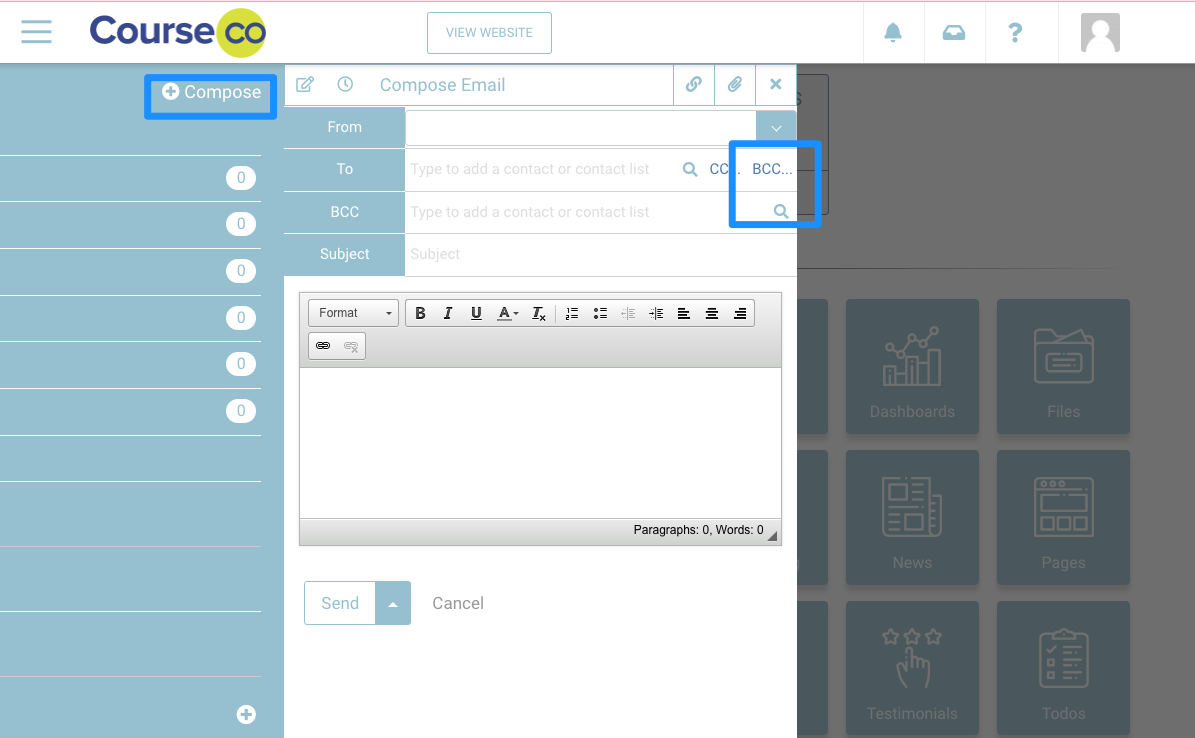 7. Select the condition from the dropdown list based on which you want to find contacts.
Example, select Course to refine your results to bookings on a schedule
The Find Contacts option will be displayed.
8. Click FIND CONTACTS.
All the contacts matching the selected condition will be displayed.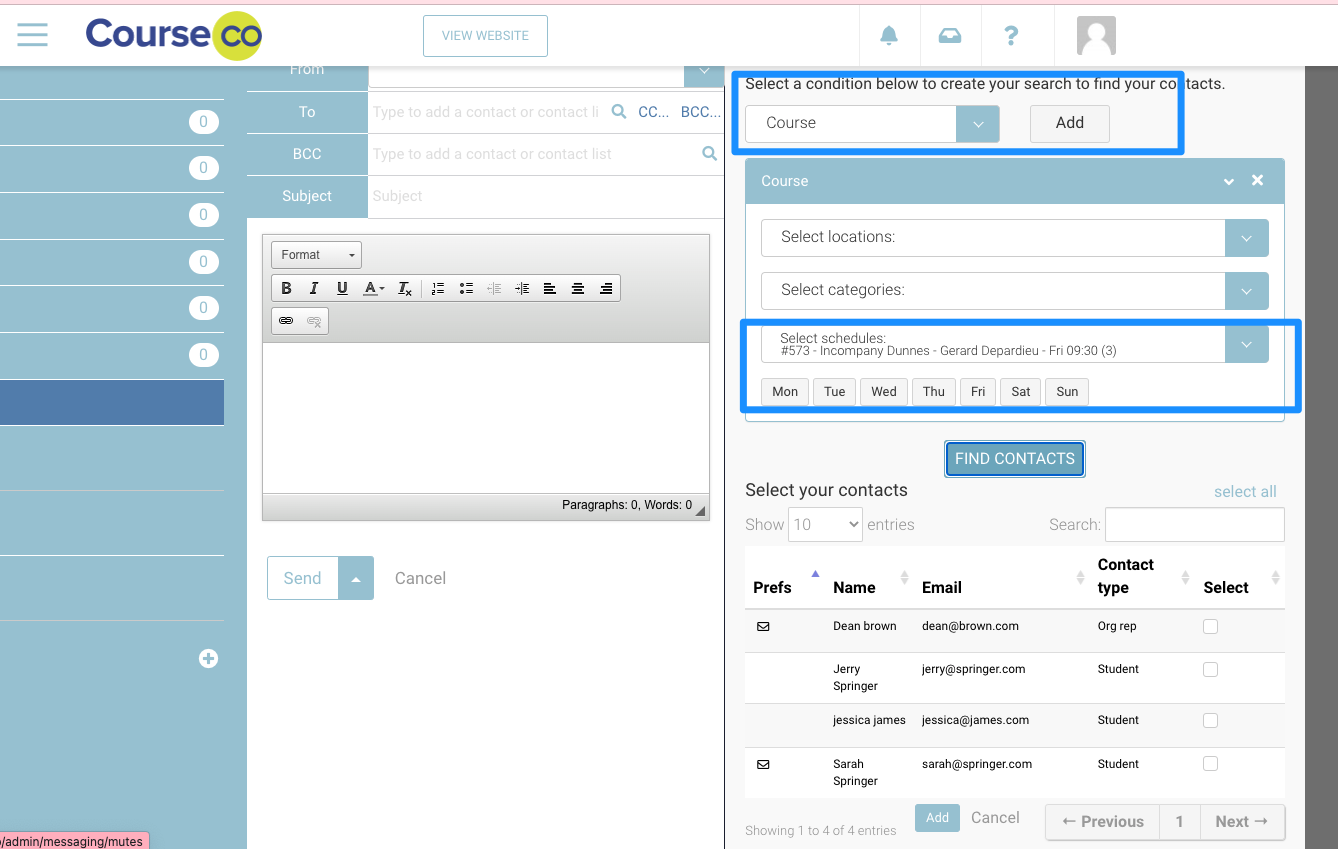 9. Check the boxes in the rows of the contacts for which you want to send the email.
10. Enter a subject for the email in the Subject field.
11. Enter the email body and click Send.
The message will be sent to the selected recipients.
If you are sending a lot of emails, it will take a couple of minutes to throttle the emails. You can safely leave the window and the emails will continue to send in the background.
Check the messaging - all folder to see the sent messages