Schedule Note - Unique Note for a Schedule
CourseCo offers you one of our new features:
NOTE. You can add this Note feature while creating schedules.
These notes gets auto- populated once a website booking occurs and a booking confirmation mail is sent to the lead booker. You can enter information in Note text editor which is specifically about a schedule that you want to share with your learners.
When your schedule with the Note is booked by learners, they will get an email confirming their bookings and also receive the notes that you added in their email.
To add a note to your schedule, follow these simple steps given below:
Log In as an Admin

Navigate to the plugin Courses
Click on Schedules

Select the schedule that you want to add the note to

In the Action column for that schedule, click on Edit
In the Summary tab, navigate to the Notes text editor
Enter the Notes that you want the lead booker to see in the Notes Text editor concerning the schedule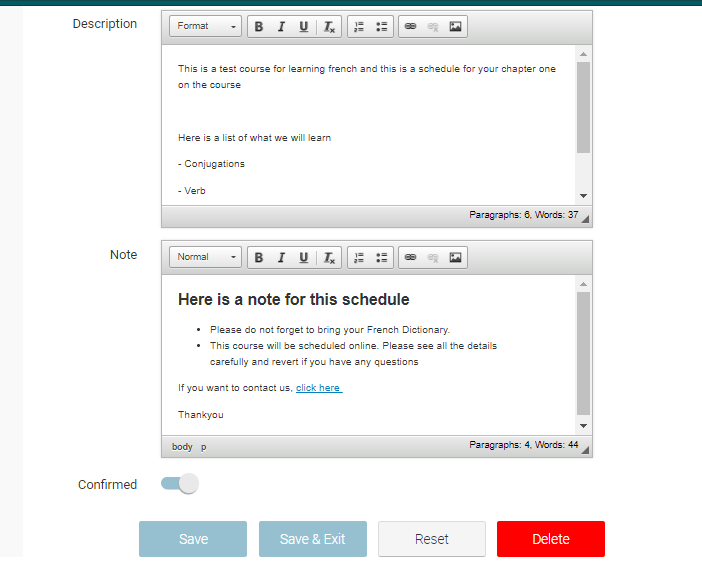 You can style your Notes as you want by adding bullet points, images and links
Outcome:
The Notes will be saved on the schedule

The Lead Booker will receive a booking confirmation Email with Notes for the schedule

Notes will be auto-populated in the Booking Confirmation Email