This portal is an add on feature, please contact us to get a demo
Enable your sales team to login to a portal and view the ALL Timetable. Sales team can login, see the global timetable and view upcoming bookings, attendees and the organisation they are working with.
How to view the timetable
Sales contact have read only access and do not have the ability to edit the table / make changes
Admin creates the sales team member and invites them to login.
Once the sales team contact logs in they can see timetable, to navigate through the timetable, they need to:
Open the left menu Timetable

They can select Timeslots on the calendar (read only)

Sales contact can see the course / location / date / time of training

Navigating to the Delegate tab, they can see attendees listed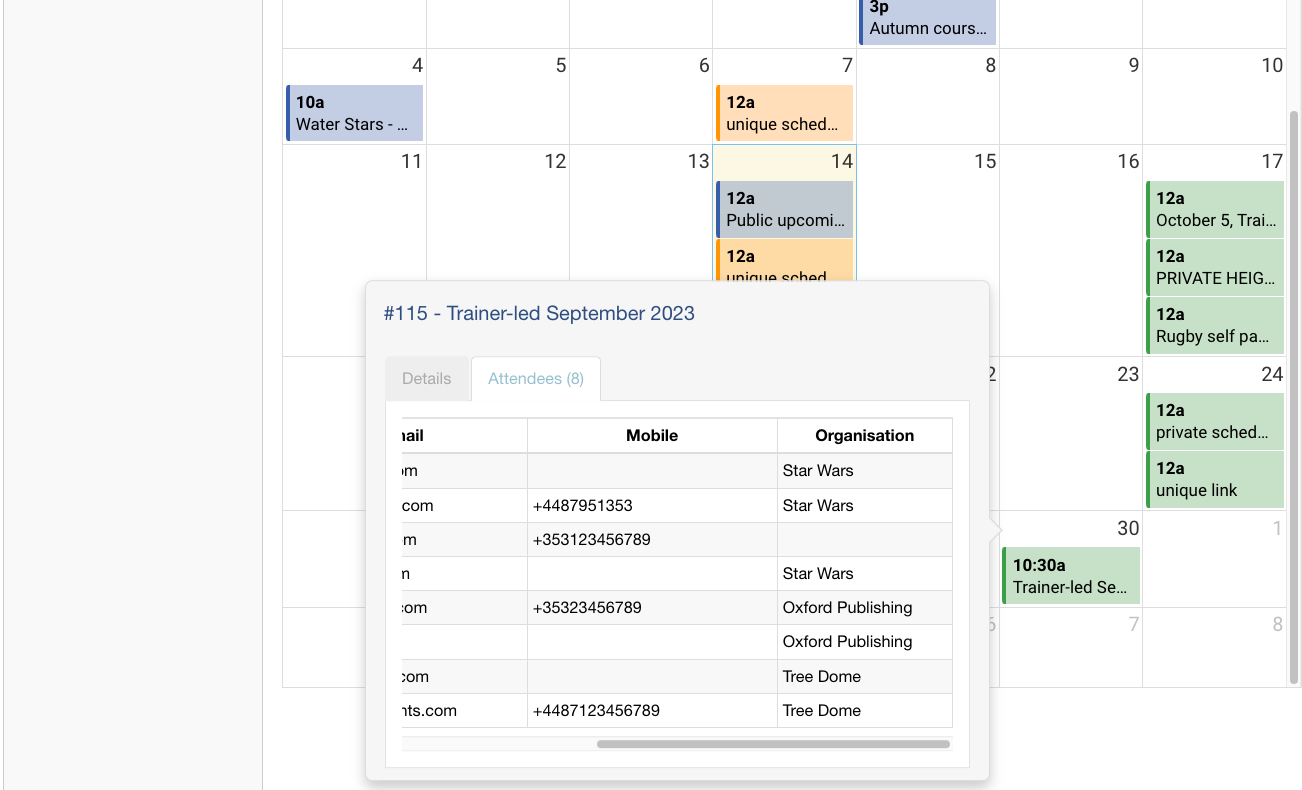 Delegates Tab | columns displayed can be updated for admin versus sales member For example:
Admin can see the attendee name, phone, email and organisation
Sales contact has access to attendee name and organisation only
Please let us know your preference
View specific Organisations only
Sales contact logged in, opens Timetable

Navigate to the top filter, select ORGANISATION

Start typing organisation name into the search box and select or multi-select

The calendar will update to show organisations doing training on the calendar

Sales contact can move calendar and the filter will remain eg review calendar for the year to determine the training booked for the organisation.
Sales contact can search all organisations on the system