Linking a Survey to a Course
Admin have the option to link a created survey to a course. There are a number of ways this feature can be used to receive feedback on the course.
For example, when a course is completed, an automatic email with a feedback survey can be sent to all attendees or a survey can be send x days before the start date so attendees can fill in required information about the course.
Please note, this is a PRIME feature. To get this installed on your website, please contact your CRM Lead.
To link a survey to a course, please follow the steps given below:
Go to your survey plugin

Select the survey you want to link to your course

Go to 'Preview' tab of the survey and copy the link to this survey

Once your survey link is copied, you can go to 'Courses' Plugin

In courses, select your course that you want to link your survey

In the survey input, Paste the link you have copied from Surveys

Click Save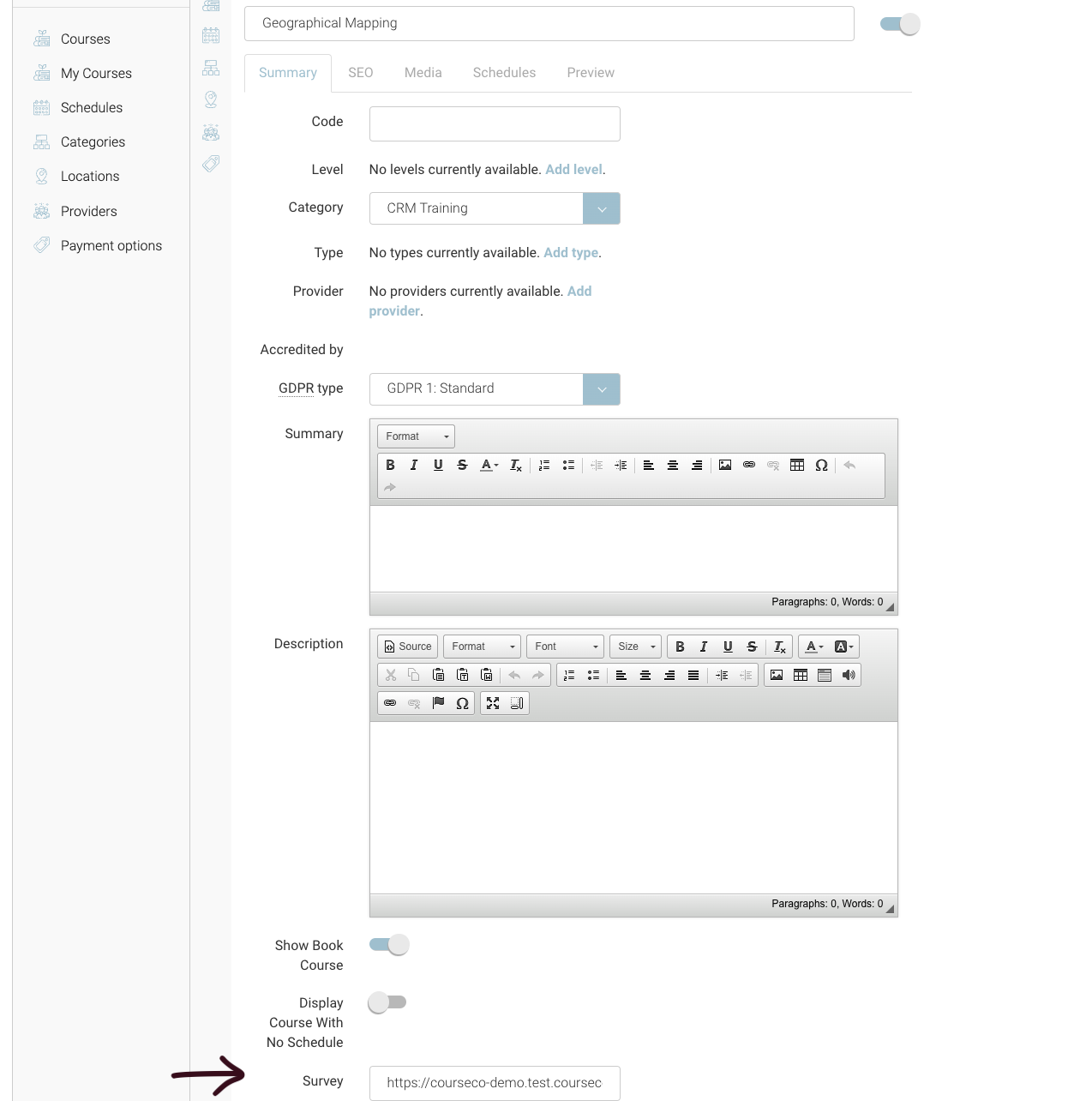 Outcomes:
The survey will be linked to the course

Survey link can be used in automation to send to attendees

Attendees can fill survey form

Admins can view responses in Surveys> Responses tab