Generating Attendance Certificate Automatically (without admin review)
CourseCo can configure automation, on request, to send the attendance certificate to all the students of a schedule that is completed. The certificate will be sent to all the students on a schedule at x amount of days after the schedule is completed.
The certificate can be based on a trainer-led schedule as set by the admin.
You will determine the number of days after which the certificates are available for the students after completion of a schedule
This type of configuration does not require any admin updates and will automatically send, even if the delegate did not attend.
The certificate of attendance includes these details:
Your company Logo

Student's name

The name of the course they attended

The number of session(s) they attended

The date duration they attended the course

The number of days they were present for attending the course

The Expiry date of the certificate of attendance for that course

The trainer of the course

The date of generation of the certificate
These details can be removed and more items can be added as you decide for your custom certificates based on your project
The certificate will be sent to all the students via email in PDF format and published on their portal as well. A sample certificate is shown below: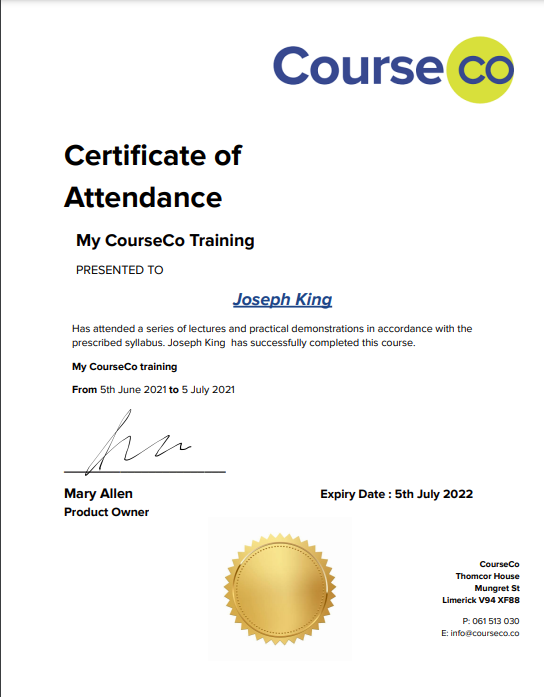 IF you would like the cert to send based on attendance records, please contact us to review your options