Documents Tab: Adding/deleting/sharing Documents on a contact
Uploading a document to a contacts file
Login as an admin

Go to the contacts plugin

Search and select your contact

Navigate to the Documents tab on the contact

Select the Actions button

In the dropdown select Upload Document

Search your computer

Select the file

Save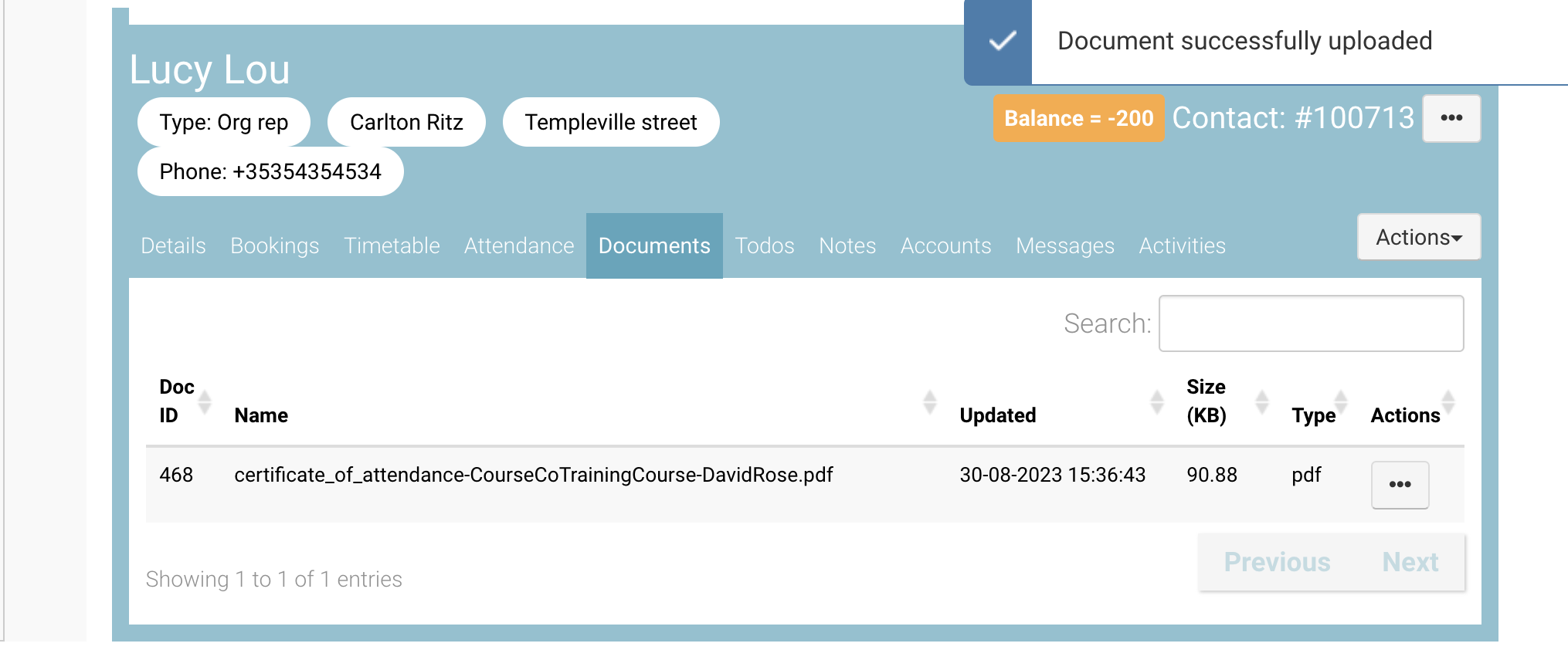 Deleting a document on a contacts file
While on the contacts file,

Navigate to the documents tab on a contact

Review the documents saved on file

Select the Actions column > 3 dots

From the dropdown, select Delete
Outcome:
The file is no longer saved to the contacts

IF the file was shared with the contact in the documents, this will also be removed from their portal
Sharing a document eg Cert to a contacts portal
While on the contacts file,

Navigate to the documents tab on a contact

Ensure the file has been generated

On the file, select the actions column, 3 dots.

From the options, select Share

You will receive a soft warning to confirm you want to share the file.

Select Continue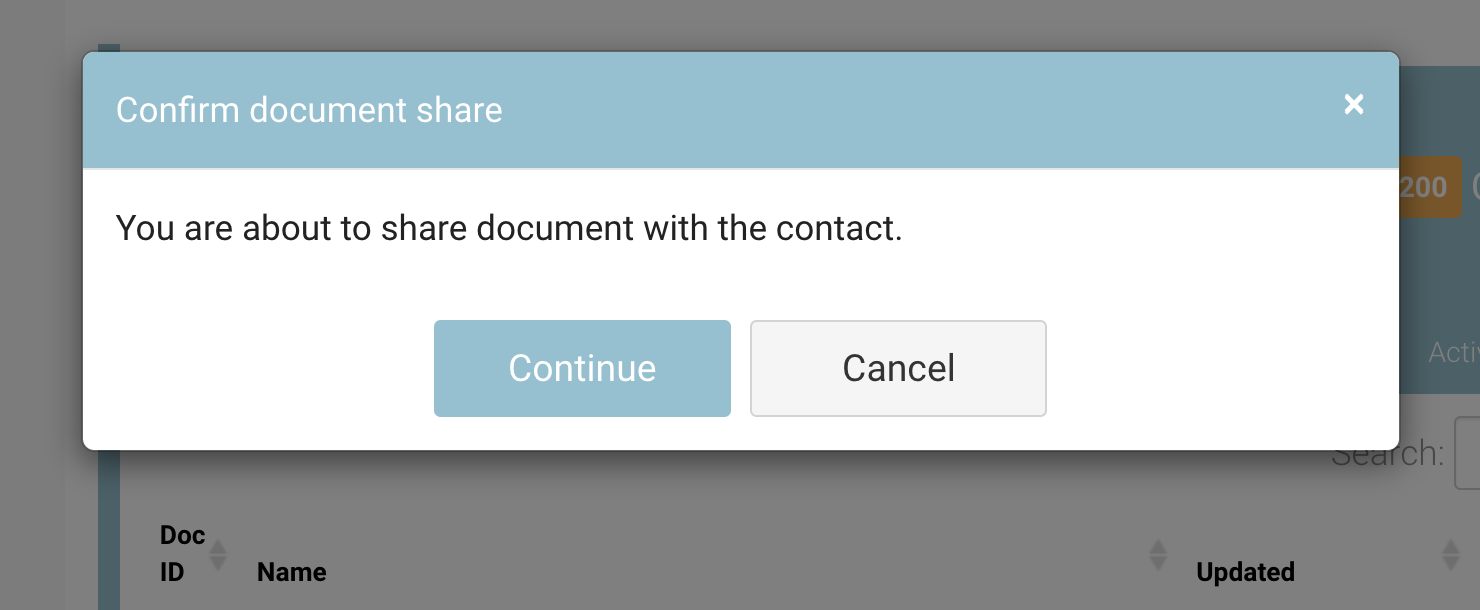 Outcome:
The file to the portal of the contact

Contact can login, open Profile > documents to access the file

IF the contact has not been invited yet, the file will be available when they login.

The SHARE option won't display in the dropdown for previously shared files.