Applying Sales Quote on a schedule
Log in to the website as an Admin.
The Home page will be displayed.
Click on your profile picture at the top-right and click MY ACCOUNT.
The Home Dashboard will be displayed.
Navigate to Courses > Schedules.
The Schedules page will be displayed.
Search and click the schedule for which you want to enable the sales quote option.
The Summary tab will be displayed.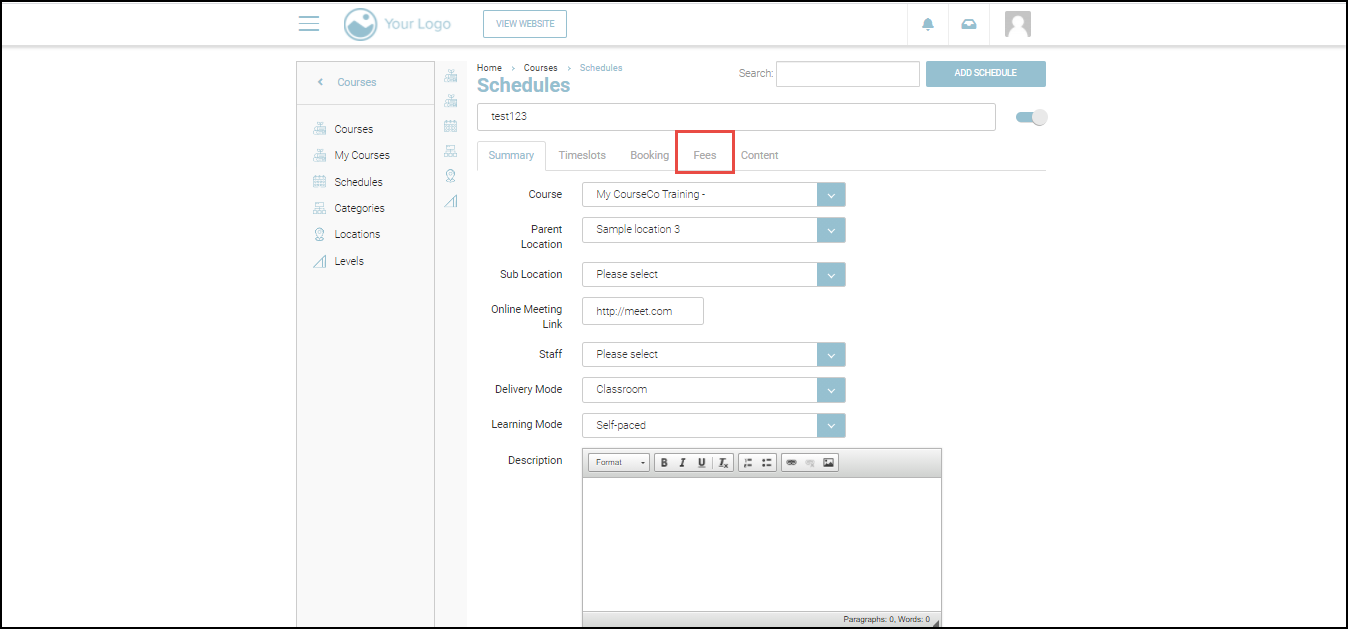 Navigate to the Fees tab.
In the Web Payment options dropdown list, check the Sales Quote option

Click Save or Save & Exit.
Outcomes:
Sales quote will be enabled for the selected course.

When the schedule is added to the cart, "Sales Quote" will be shown as an additional payment option for individuals and Org Reps.

When administrators create a back-office booking, sales quotes will be available for single and organisation bookings as a payment option.