Admins can add slots to schedules. They can only add extra slots to schedules that are still running or to future schedules. They cannot add slots to past schedules.
1. Navigate to Timetables > All timetables.
The Timetables page will be displayed.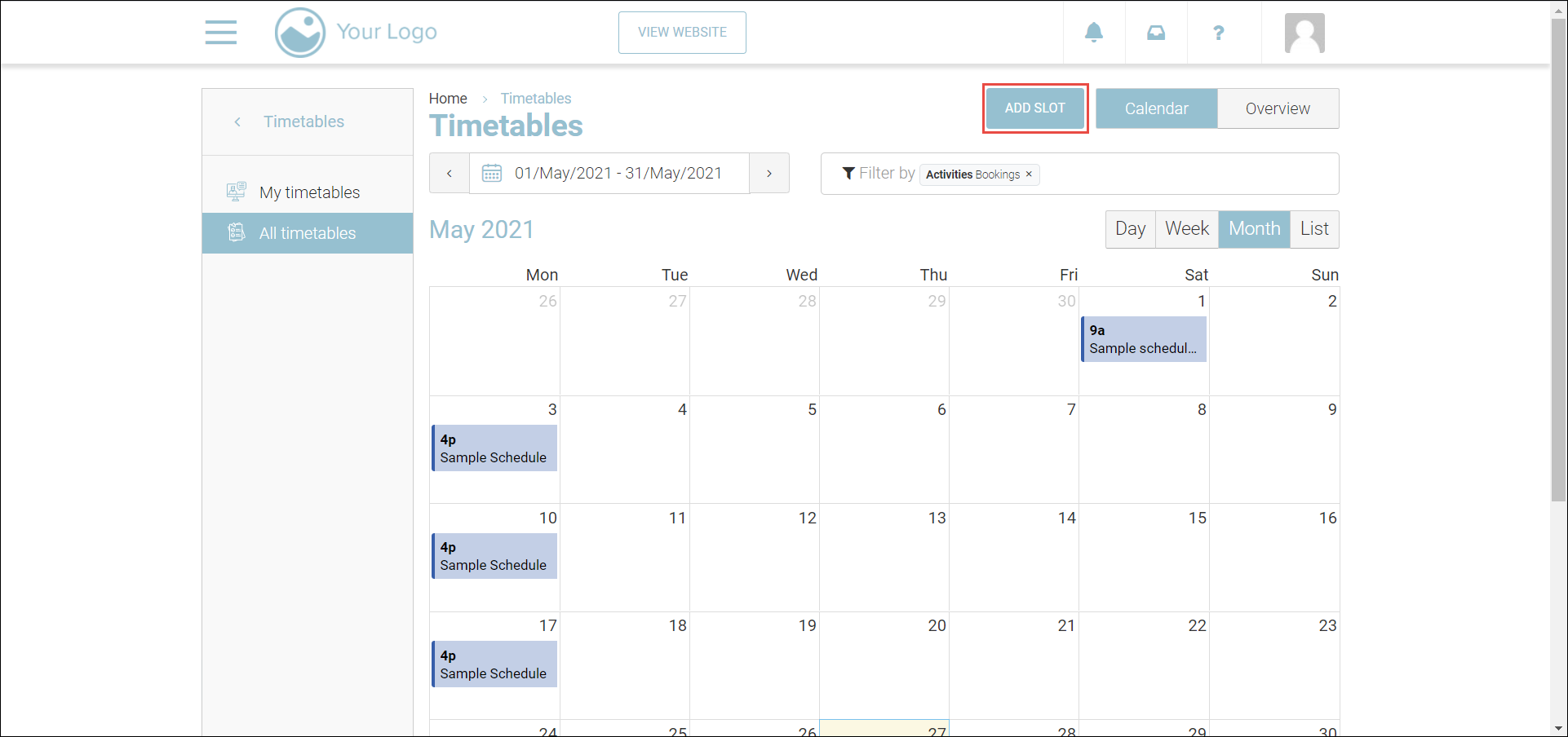 2. Click ADD SLOT.
The Manage schedule slots dialog will be displayed.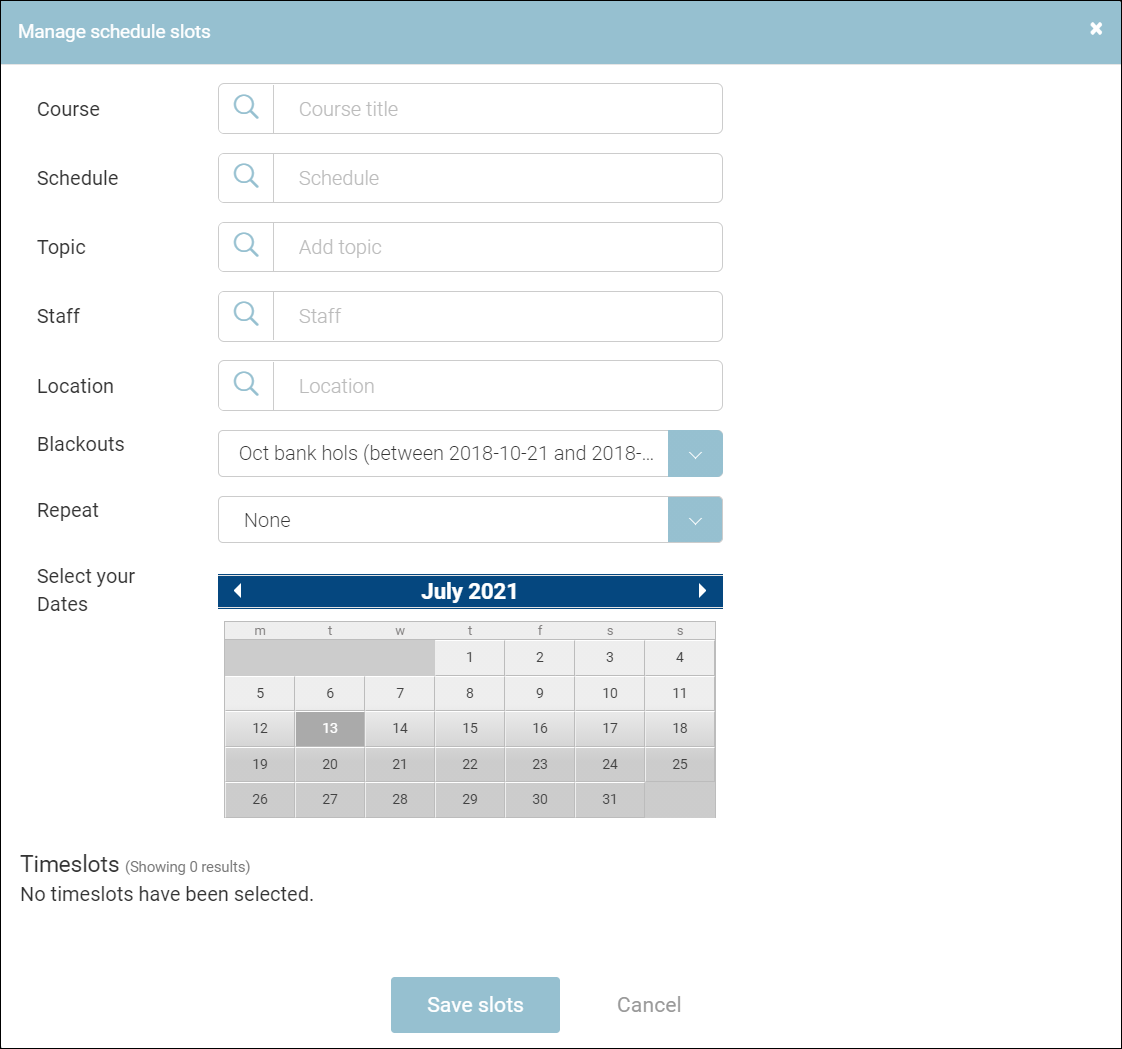 3. Select the course for which you want to add slots from the Course dropdown list.
4. Select the schedule for which you want to add slots from the Schedule dropdown list. Press the Spacebar to view all the schedules of the course. The list will not show schedules in the past.
5. In the Select your Dates calendar, click the date on which you want to add a slot.
The new slot will be displayed in the Timeslots section at the end of the list.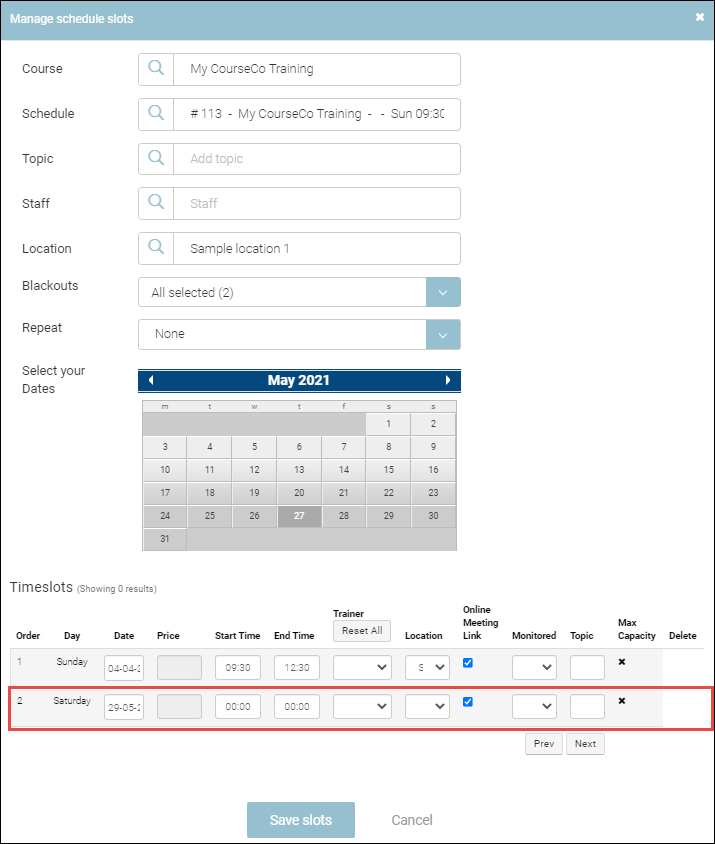 6. Select the start and end time for the new slot from the Start Time and End Time dropdown lists.
7. Select the trainer, location, monitored, and topic of the course from the appropriate dropdown lists.
8. Click Save slots.
The new slots will be saved and displayed on the Timetables page.