The CourseCo interface gives you easy and quick access to several important sections and core Plugins. It can be divided into 3 main sections namely Top Menu, Navigation Menu, and Dashboard. The interface components and navigation of CourseCo are explained below.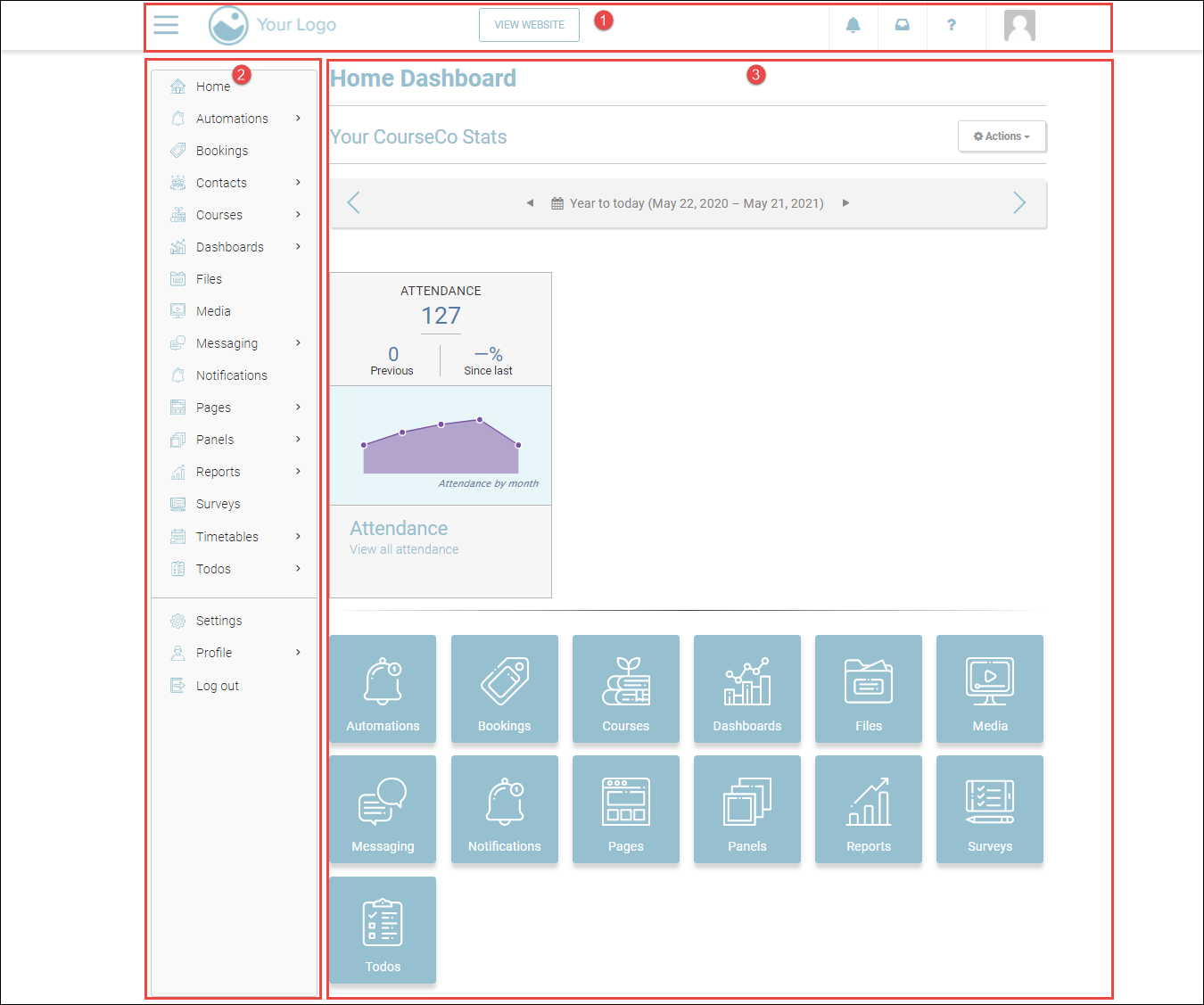 The numbers in the above screenshot correspond to the list item numbers below:
Top Menu - allows you to access several options including View Website, Notifications, Messages, CourseCo User Guide, Profile, System Activities, Settings and Log Out.

Navigation Menu- allows you to access the core modules of the application including Bookings, Contacts, Courses, Files, Media, Messaging, Pages, Panels, Reports, Surveys, Timetables, and Todos. Allows you to access options including Settings, Profile, and Logout.

Dashboard - is the area in which you can work and explore all the plugins within the platform.