This is a help guide on how to test your site for functionality before a Go-Live so that you are happy with the release.
At CourseCo, we provide our clients a transparent system where they can test their website and its functionality on their own to ensure that they are satisfied with the results and the system meets their requirement.
In this guide, you will essentially find answers to questions which may arise while you are testing your cases.
Q. How can I verify a test student account as an admin to test student portal?
To verify a student/ org rep/ trainer account as an admin, please follow these steps:
In contacts, create a new test student user account
Click on Send Invite button in details tab in contacts

In the pop-up, click Send button so that the email is sent to student's ID.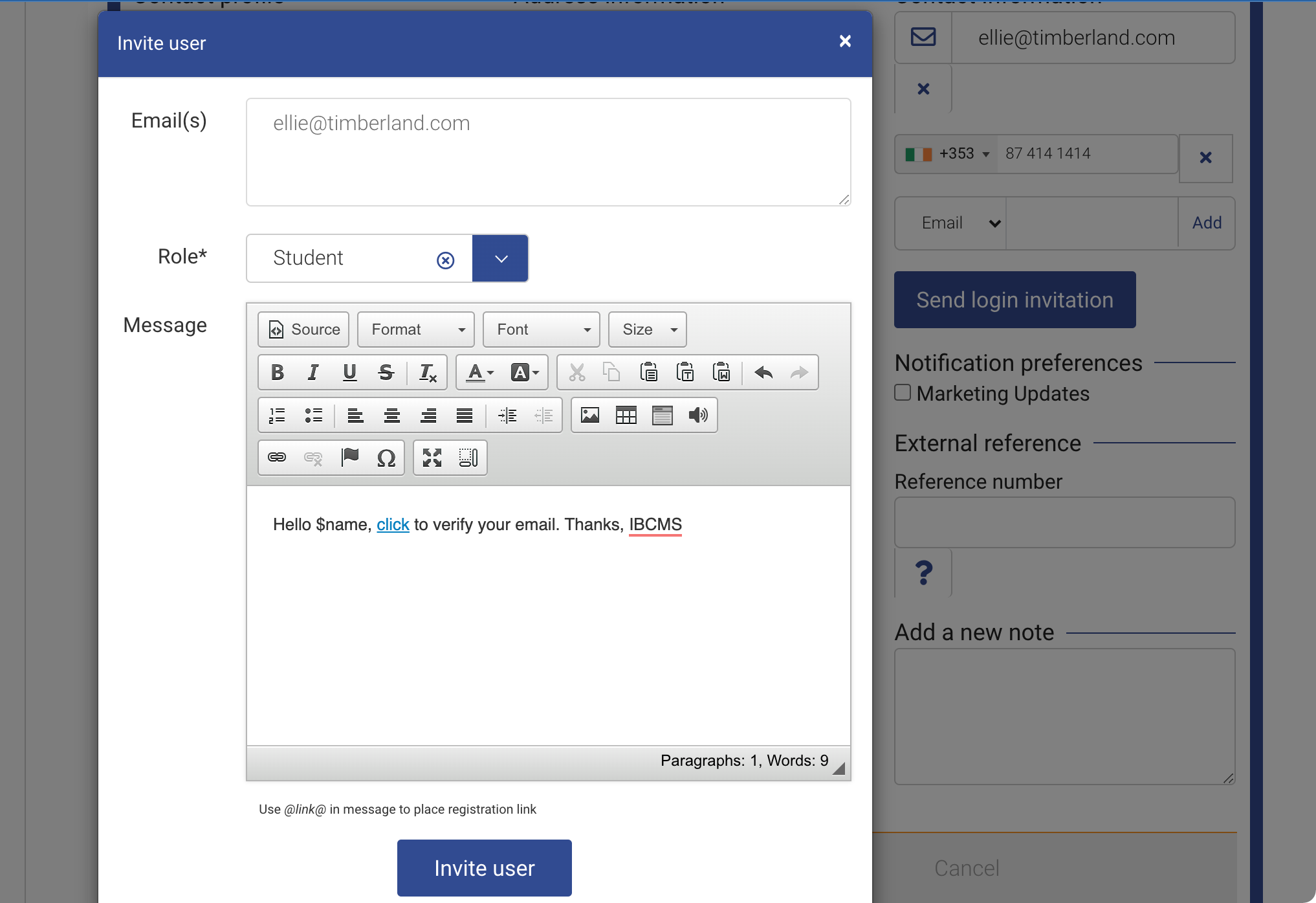 Go to Messages Plugin > All Messages tab

In All messages you will see the invite email sent to the student user

From the email, copy and paste the link in an Incognito window to verify the email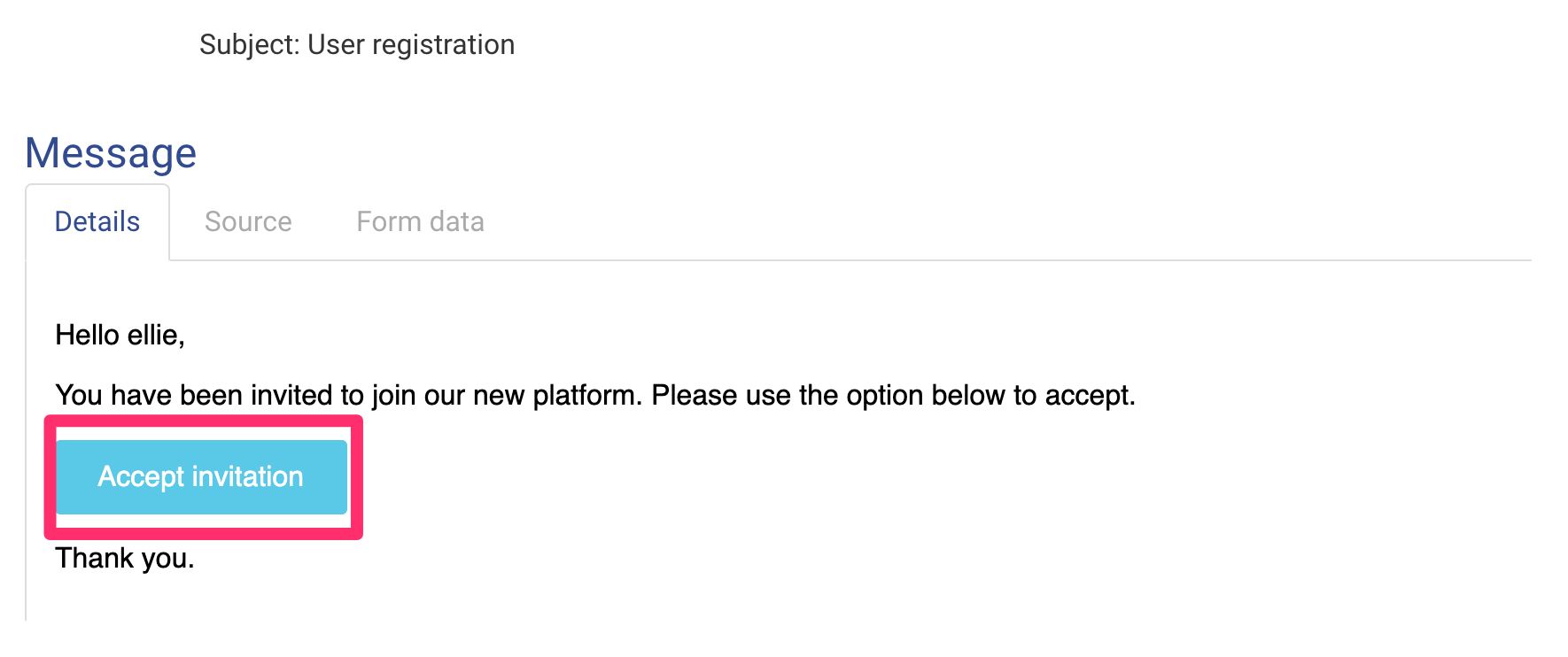 To open an incognito window, go to your Chrome Browser and click on the three dots on top - right on the screen. From the dropdown, click on 'New Incognito Window' > A new incognito window will open and you can copy and paste the invitation link there to verify the email
Set the Password for the student email and Click Sign Up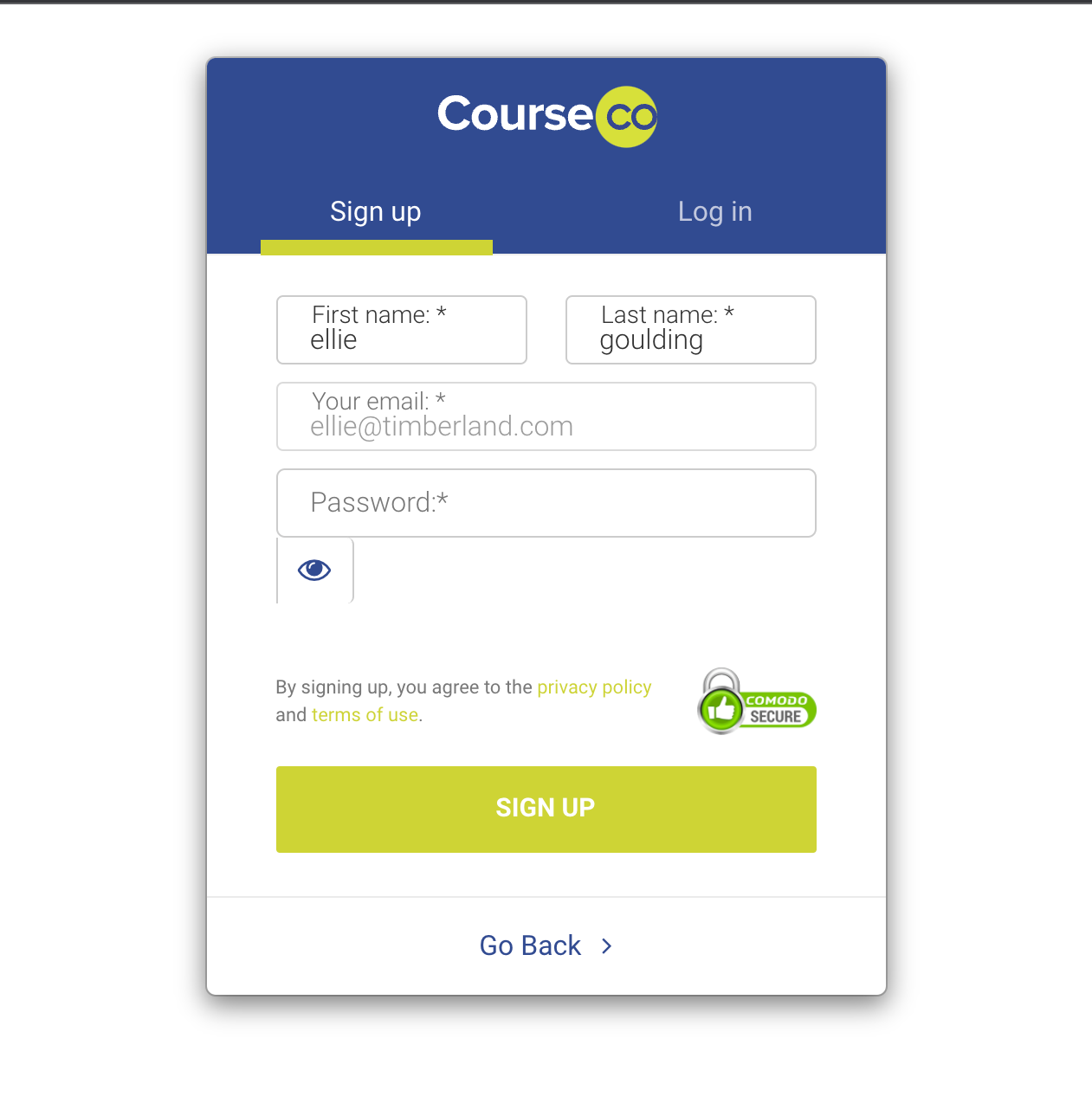 Once the account has been verified, you can Log In as a student using the Credentials you created
You can follow the same steps to verify and Log In as an org rep and Teacher account
Q How can I complete a checkout as an Org rep for test mode?
To complete a checkout as an Org rep, simply follow the steps of a regular checkout process.

Log In as an org rep using test credentials

Select the course you want to purchase

Select the Date , Time and Number of delegates

Click on Book Now

On the checkout page, enter the details of org rep and delegates
To enter the credit card details, you can use CourseCo's test credit card
Card number: 4242 4242 4242 4242

Expiry date: Any future date, for eg: 03/25

CVV : Any 3 numbers, for eg: 790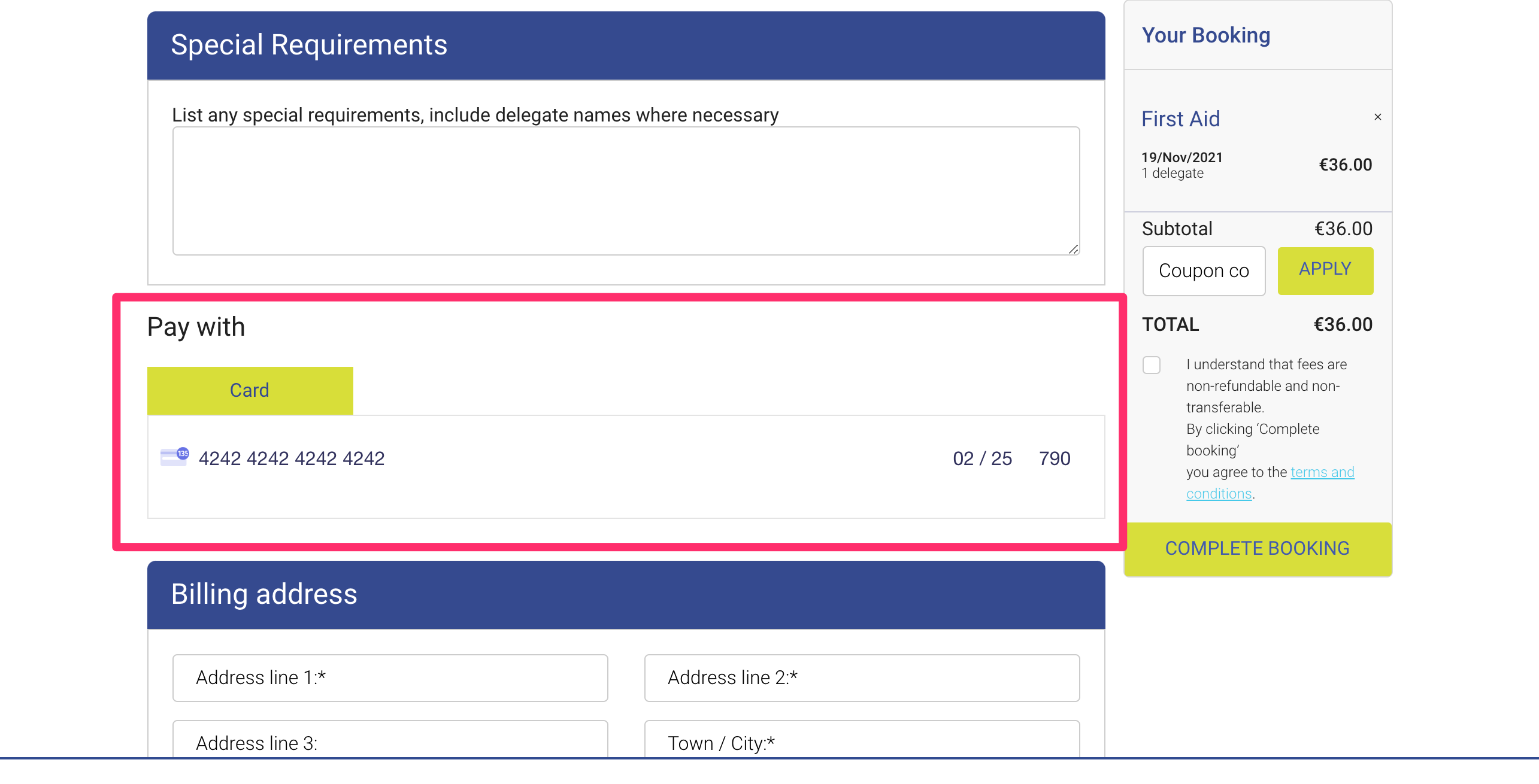 Enter address details

Click on Complete Booking

Your checkout will be completed and Booking will be created