Org Rep Sign Up
To sign up as an org rep on CourseCo, please follow these steps:
Navigate to the website

Click on Log In button

You will be redirected to Sign Up/ Log In form

Select I am an 'Organisation'

Enter your first name, last name, email and password in given input fields

Click on Sign up button
You will receive a verification link on your email and you can click on the link to verify
Alternatively, if you are unable to see email in your inbox, please check your SPAM folder
In next page, enter Job title, Organisation name, Industry size, Organisation size and Job function

Click Continue
Manager adding delegates on checkout
As a lead booker, you can add delegates on checkout.
In that case, you will need information such as their First name, last name, email and phone number, they will:
Receive a verification Link on the Email as set up by the lead-booker on checkout page

As a delegate, they must click the link to verify your account

On redirected page, they must set up your password
Delegates will receive a confirmation email if already verified.
If not verified, they will receive a signup Link to verify their email
How to Login as an Org rep
Navigate to your website

Click LOG IN.
The Login page will be displayed.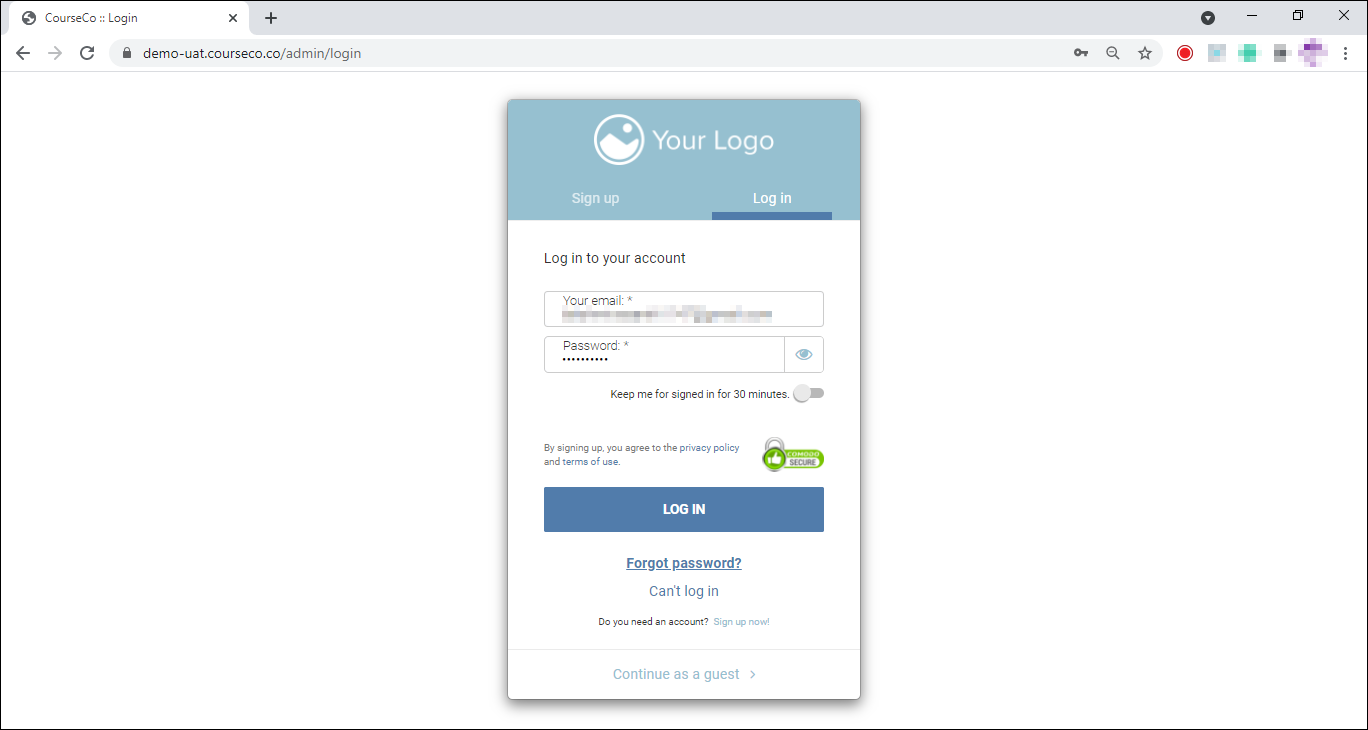 Enter your credentials and click LOG IN.
You will be logged in and your Home Dashboard will be displayed.
Depending on your login type, some of the modules/sections may or may not be available.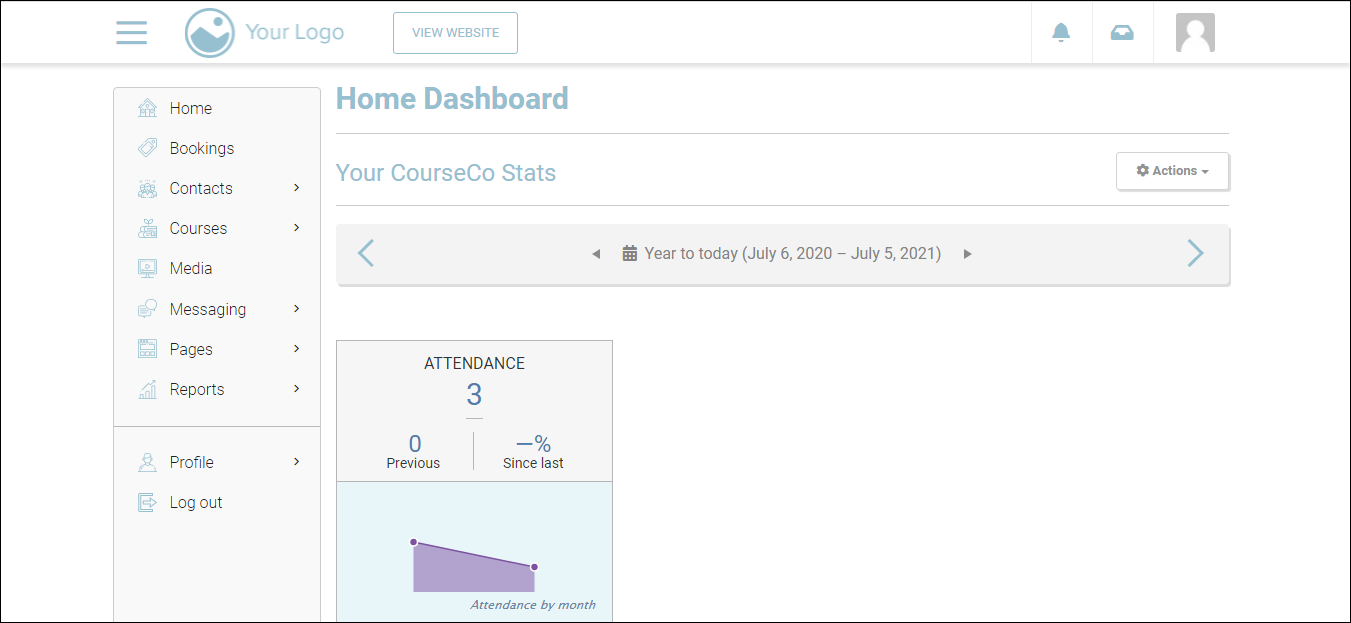 To log out of CourseCo, click your profile picture at the top-right and then click Log out.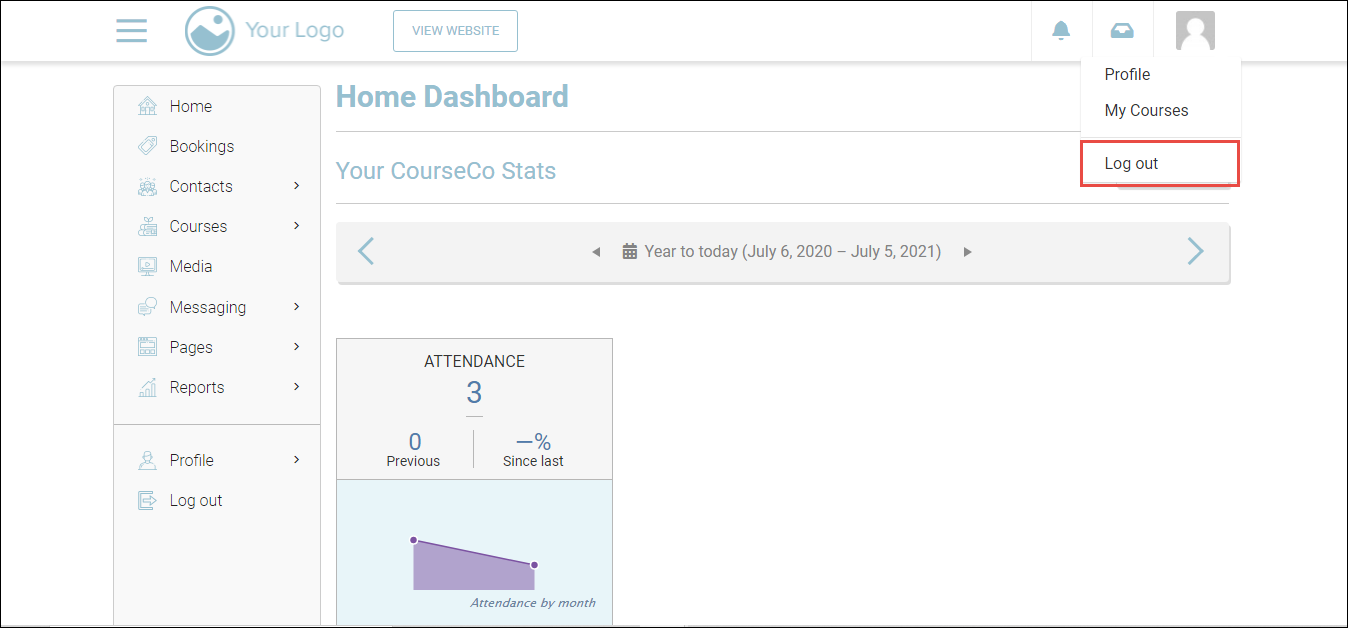 You will be logged out of CourseCo.
My Bookings
Log in as an Org rep

Click on Bookings Plugin in the left menu

You will be redirected to the image shown below
To view more details on your booking such as delegates and accounts, click on 'Multiple' in front of the booking:
My Accounts
Log In as an org rep

Click on Accounts Plugin on the left menu

You will be redirected to accounts page where you can see all the transactions